Kitsumkalum
Passes Land Code!
When members of a First Nation vote yes to a Land Code, the Government of Canada no longer has a say in how the community's reserve lands are managed.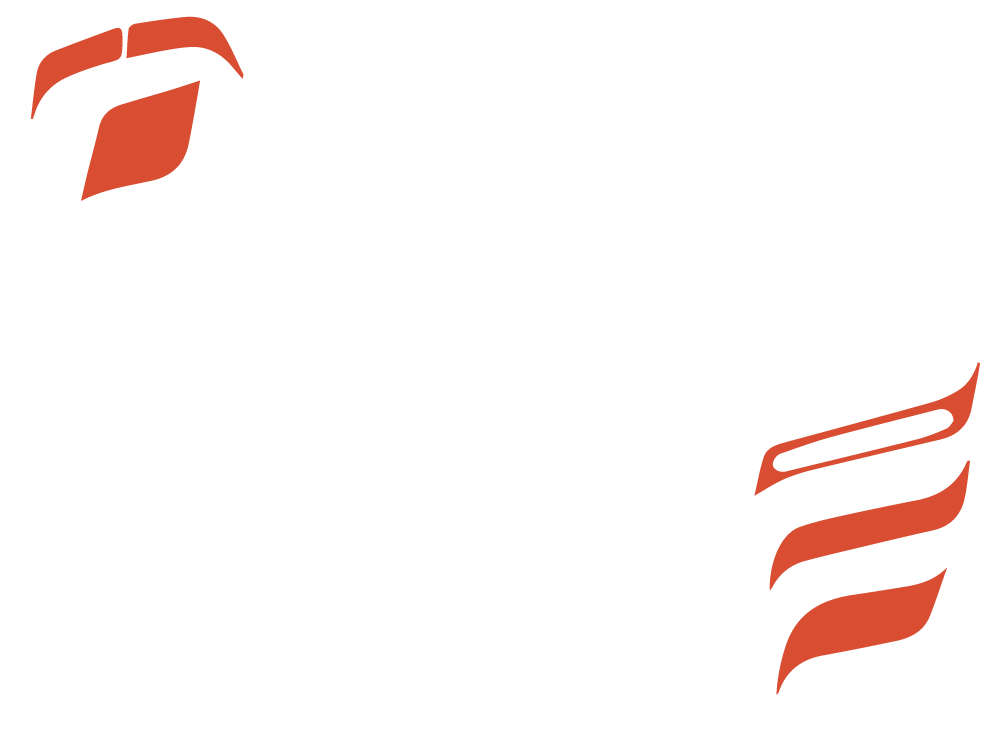 Lands Department (First Nations Land Management)
Kitsumkalum Lands Office  
About us  
The Kitsumkalum Lands Office was established following the adoption of the Kitsumkalum Land Code. The Land Code provides Kitsumkalum with new land management authorities and responsibilities – hence the need for an office and staff to support!      
The mandate of the Lands Office is to manage and administer Kitsumkalum reserve lands in a fair and transparent manner that reflects the needs, values, and traditions of Kitsumkalum Members.   
Key principles  
Land Management considerations should include ecological, cultural/ traditional, recreational, and economic values.  

 

Natural Resources should be managed and developed in a manner that meet the needs of the present, without compromising the ability of future generations to meet their needs. 

 

Land management should follow clear, consistent, transparent, and communicated processes.  

 

Land management is a shared responsibility – members, staff and leadership should be involved.  

 
Key responsibilities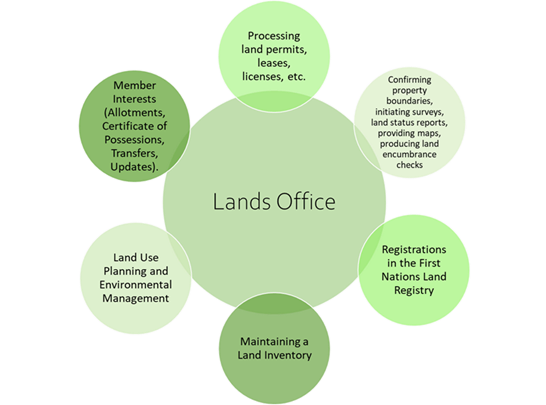 Projects we are involved with:  
Kitsumkalum Additions to Reserve

 – Kitsumkalum is proposing to add 64 acres of land to Kitsumkalum Reserve. This land is located across the Kalum River from Kitsumkalum IR No.1.   The land provides opportunity for Kitsumkalum to achieve community goals as it relates to the expansion of housing, business, and development. 

 

Kitsumkalum Land Use Plan

 – The Lands Office and the Kitsumkalum Lands Committee is reviewing the Community Land Use Plan developed in 2019 to ensure that it is useful and up to date.  The Land Use Plan is an important tool for ensuring lands are managed in a an agreed upon way.  It provides direction for future growth by describing how remaining lands can e used most effectively.   

 
Click here to see the Community Land Use Plan 
Kitsumkalum Land Use Guidelines

 – The Lands Office has prepared a set of Land Use Development Guidelines to ensure that development is safe and organized.  The Land Use Guidelines provide goals and objectives for residential, commercial, and industrial development types. 

 
Click here to see the Guidelines  
Asset Management

– The Lands Office is working alongside Finance and Public Works on an Asset Management project.  Asset management planning is an ongoing and long-term process that allows Kitsumkalum to make the best possible decisions for their infrastructure assets (this includes building, operation, maintenance, replacement, etc.) 

 
Kitsumkalum Lands Inventory

 – The Lands Office is preparing an inventory of all parcels of Kitsumkalum Reserve Land to manage and maintain information attributed to each parcel.  

 

Lands Office Policy Document

 – The Lands Office is preparing a policy document that outlines the procedures the Lands Office uses to process allotment and transfer requests, as well as lease, licence, permit requests.  

 
Lands Committee  
The Lands Office works closely with the Kitsumkalum Lands Committee – a committee comprised of 7 community members, who meet monthly as a small focussed group. The Lands Committee is support to the Lands Office and the Band Council for implementing the Kitsumkalum Land Code. Projects on the top of their list include:  
Community Land Use Planning

 
Developing processes for Land Interests (allotments, permits, leases, etc.) 

 

Environmental Stewardship 

 

Building Awareness around Law-making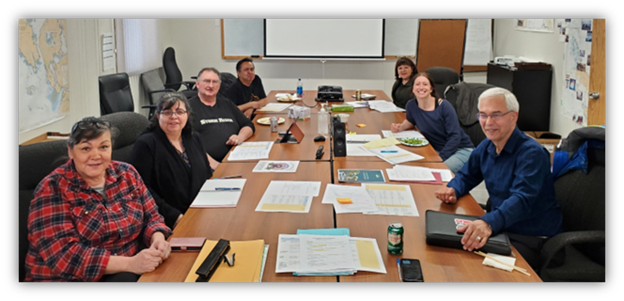 From the left: Cynthia Wunderlich, Charlene Webb, James Muller, Wayne Bolton, Yvonne Wesley, Mag de Grace (staff), Ron Bartlett.   
Missing: Jeanette Spalding  
Documents  
Land Use Guidelines (Community, Residential, Environmental, Industrial) 

 
Lands Office Annual General Meeting Material 

 

Reserve Lands Wall Map
Contact us 

Kitsumkalum Economic Development Office, 14303 Hwy 16 west, Terrace B.C  

(778) 702-1695 ext. 137  

land.planner@kitsumkalum.com 
Individual agreement (Coming Soon)
First Nations Land Management Resource Centre https://labrc.com/
Hello from the Kitsumkalum Lands Committee, and welcome to the June edition of our newsletter!Thank you to all that participated in the month of May 2023 Spring Clean Up! Our committee was happy to bring this initiative forward to promote safe and attractive...