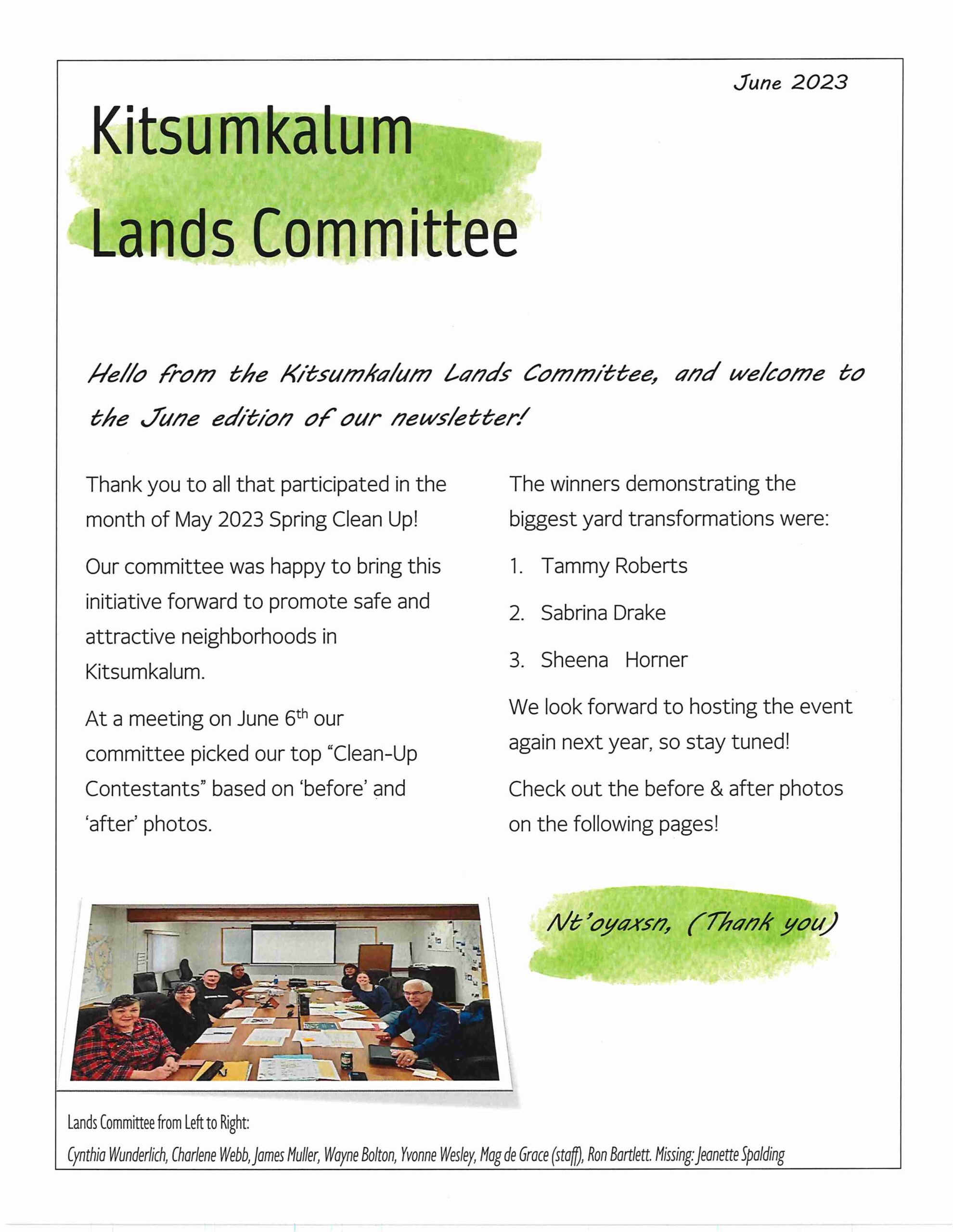 Hello from the Kitsumkalum Lands Committee, and welcome to the June edition of our newsletter!
Thank you to all that participated in the month of May 2023 Spring Clean Up! Our committee was happy to bring this initiative forward to promote safe and attractive neighborhoods in Kitsumkalum. At a meeting on June 6th our committee picked our top "Clean-Up Contestants" based on 'before' and 'after' photos.

The winners demonstrating the biggest yard transformations were:
Tammy Roberts
Sabrina Drake
Sheena Horner
We look forward to hosting the event again next year, so stay tuned!

Check out the before & after photos on the following pages!