Emergency Management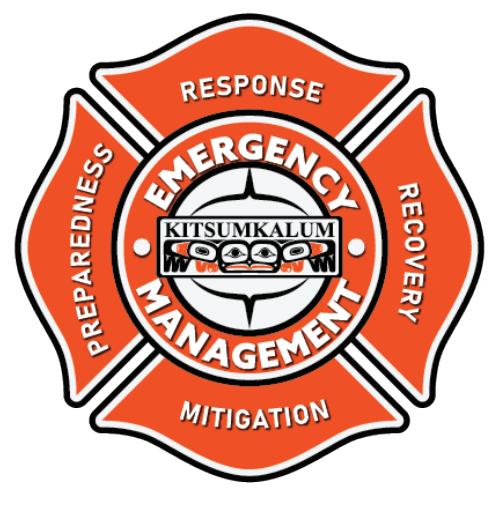 Our Mission Statement

Kitsumkalum Emergency Management Department is committed to bringing safety and stability to emergency incidents within Kitsumkalum community through care and compassion.

Joel Brousson
Emergency Program Coordinator
Kitsumkalum Band
Terrace, B.C.
P: 250.631.9511   E: jbrousson @ kitsumkalum.com
Desire to Serve, Ability to Perform, Courage to Act
Emergency Management News & Postings
September 13, 2023Re: Campfire Restriction LiftedKitsumkalum Community Effective immediately, there is no restrictions for campfires within Kitsumkalum community. Thank you for your cooperation and support as we navigated hot weather patterns this summer. Joel...