Kitsumkalum continues to carry out the important research on our maternal bloodlines and paternal connections, which tell us who we are and anchors us to our land.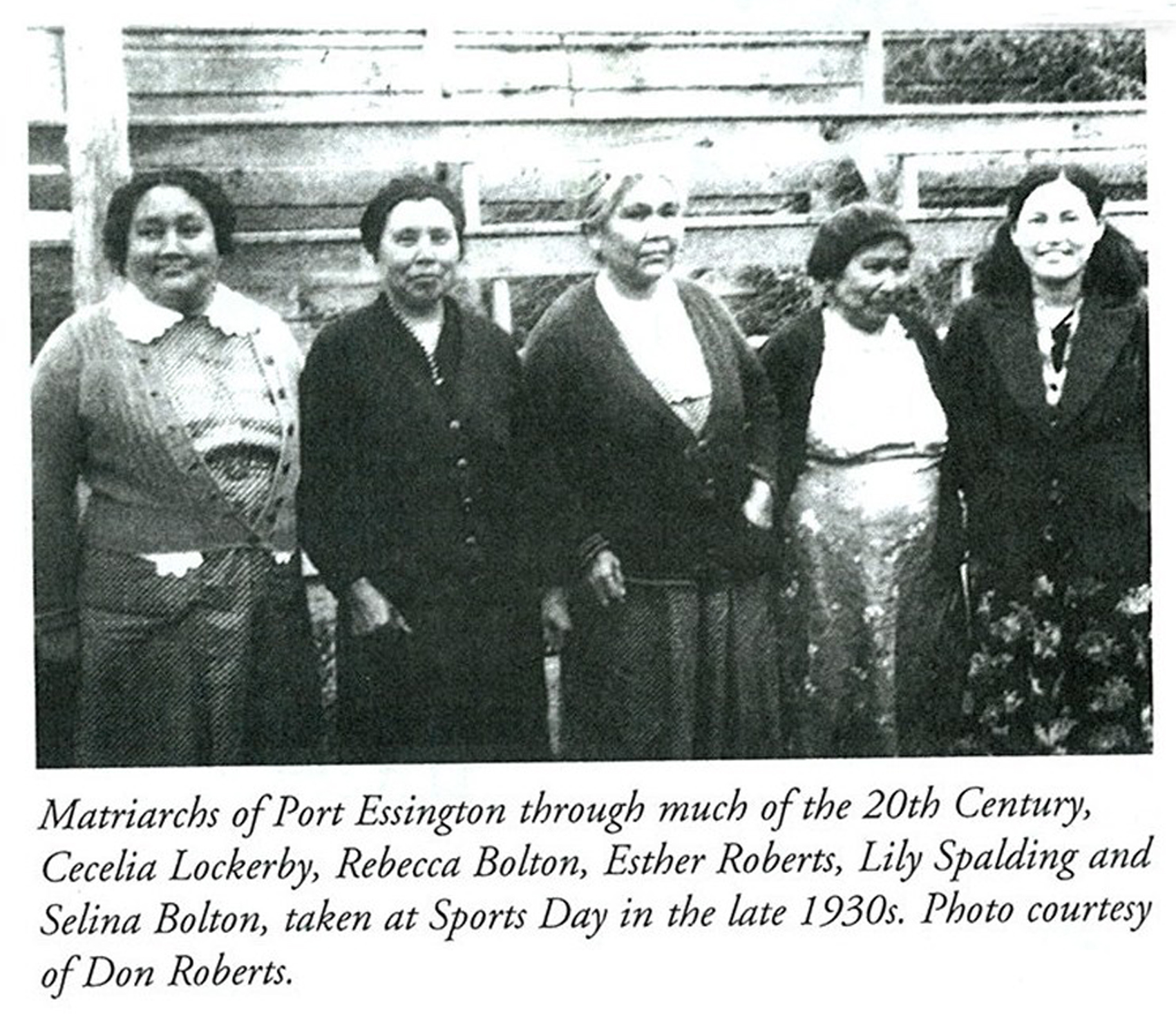 The Kitsumkalum Research Department focuses on cultural/social heritage research. Many of our ongoing projects fall under the umbrella of the Kitsumkalum Social History Research Projects, which was created in the late 1970s under the direction of the late Dr. James McDonald, Anthropologist.
The work of Dr. James McDonald forms the large part of our archives, from his own writings and numerous projects to archival documents and other materials from elsewhere that he gathered for Kitsumkalum over the years.
About Social History & Research
We are committed to utilizing Community Based Research Methods, taking our direction for numerous projects and their prioritization from Chief and Council. These research methods include analyzing primary and secondary resources and conducting interviews with community members as part of our information gathering techniques. We adhere to ethical research guidelines, ensuring that we obtain proper permissions and maintain confidentiality where requested and required.
We also provide guidance and support to outside researchers from both the arts and sciences interested in conducting research with Kitsumkalum, ensuring that community research protocols are followed. Working collaboratively with other departments internally and with outside heritage organizations also forms part of our mandate.
Some of our long-term ongoing projects include: research into the Wuwaap (houses) whose members are part of Kitsumkalum Band; research activities involving our ancestral village, Robin Town, including the preservation and conservation of this important site; working towards finding ways to ensure Kitsumkalum's extensive archival holdings are housed safely with better accessibility for ourselves and for community members; creating a quarterly community speaker series and various other outreach initiatives.
Our department staff members are also pursuing degrees and/or are involved with the academic community which is invaluable for maintaining important connections with post-secondary institutions and keeping up to date with new developments in research. These connections also allow us to share knowledge that has been deemed non-confidential by leadership at conferences and other venues, letting people know about Kitsumkalum both regionally and globally.
Please note that the research office is in a transitory state, which includes the development of an administrative structure and corresponding policies and procedures. See the links below for published documents and other sites of interest.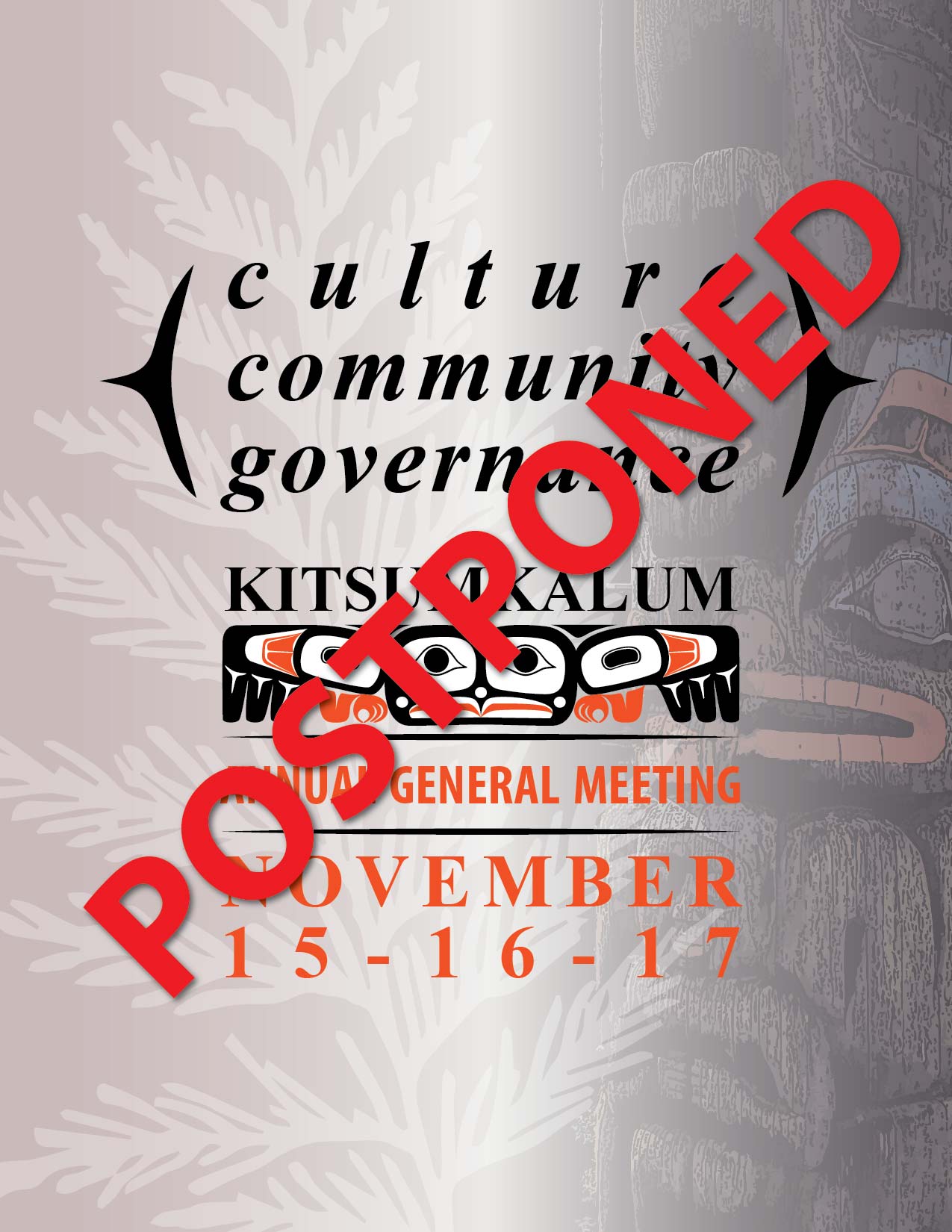 by KKCommunications | Sep 20, 2019 | News, Jobs & Opportunities, Events, Treaty, Events Committee, Education, Economic Development, Health, Social Development, Training Opportunities, Band Membership, Housing, Heritage, Natural Resources, Finance, Treaty Negotiations, Strength of Claim, Community Meetings, FAQs, Culture, Youth, Community Dinner, Elders, Lunch, Kitsumkalum Training & Education, Fish & Wildlife, Community Notice, Gila Kyew Nluuk Headstart & Daycare, Opportunity, Public Notice, Art, Contest, Land Code, Social History & Research, Major Projects, Land Use Plan, Family, Tempo, Community, Lands Department, Books, Prizes, News Feed, Kalum Rock Quarry, Calendar, Entertainment, Feast
The Kitsumkalum AGM scheduled for November 15,16, 17 is POSTPONED until further notice.
Social History & Research Department
| 250-635-6177 ext. 115