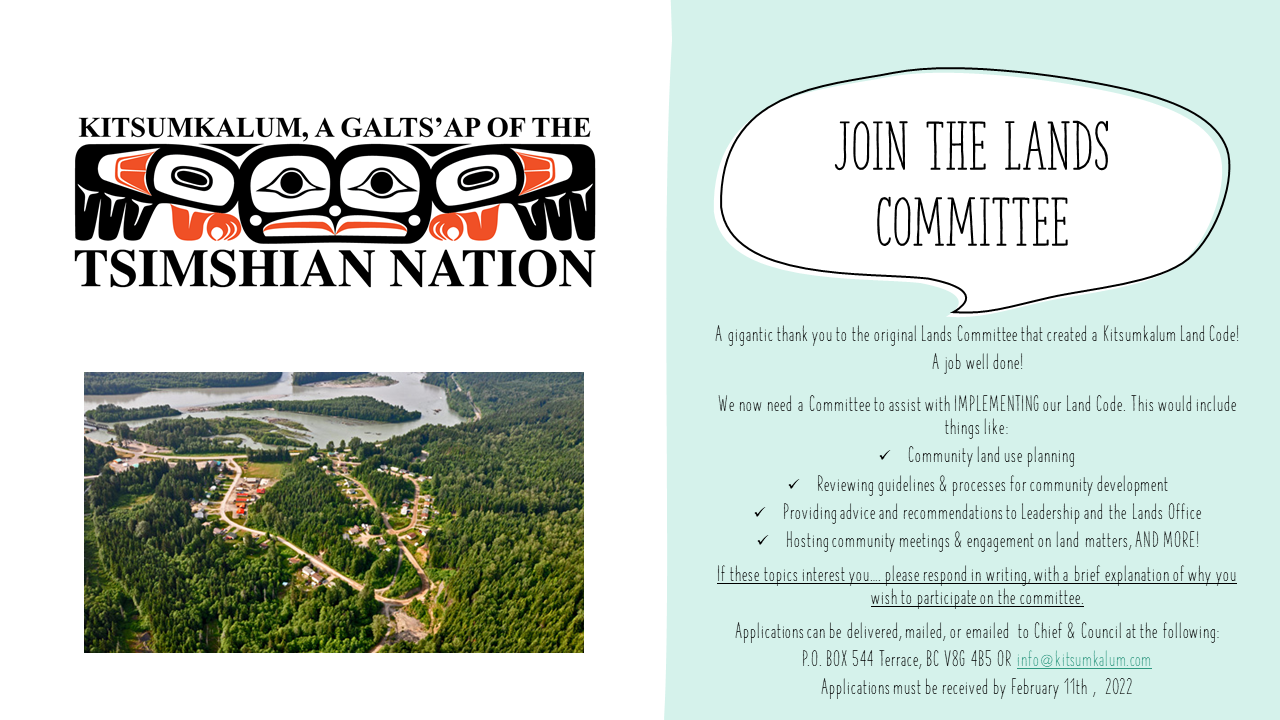 A gigantic thank you to the original Lands Committee that created a Kitsumkalum Land Code!
A job well done!
We now need a Committee to assist with IMPLEMENTING our Land Code. This would include things like:
Community land use planning
Reviewing guidelines & processes for community development
Providing advice and recommendations to Leadership and the Lands Office
Hosting community meetings & engagement on land matters, AND MORE!
If these topics interest you…. please respond in writing, with a brief explanation of why you wish to participate on the committee.
Applications can be delivered, mailed, or emailed  to Chief & Council at the following:
P.O. BOX 544 Terrace, BC V8G 4B5 OR info (at) kitsumkalum (dot) com
Applications must be received by February 11th ,  2022