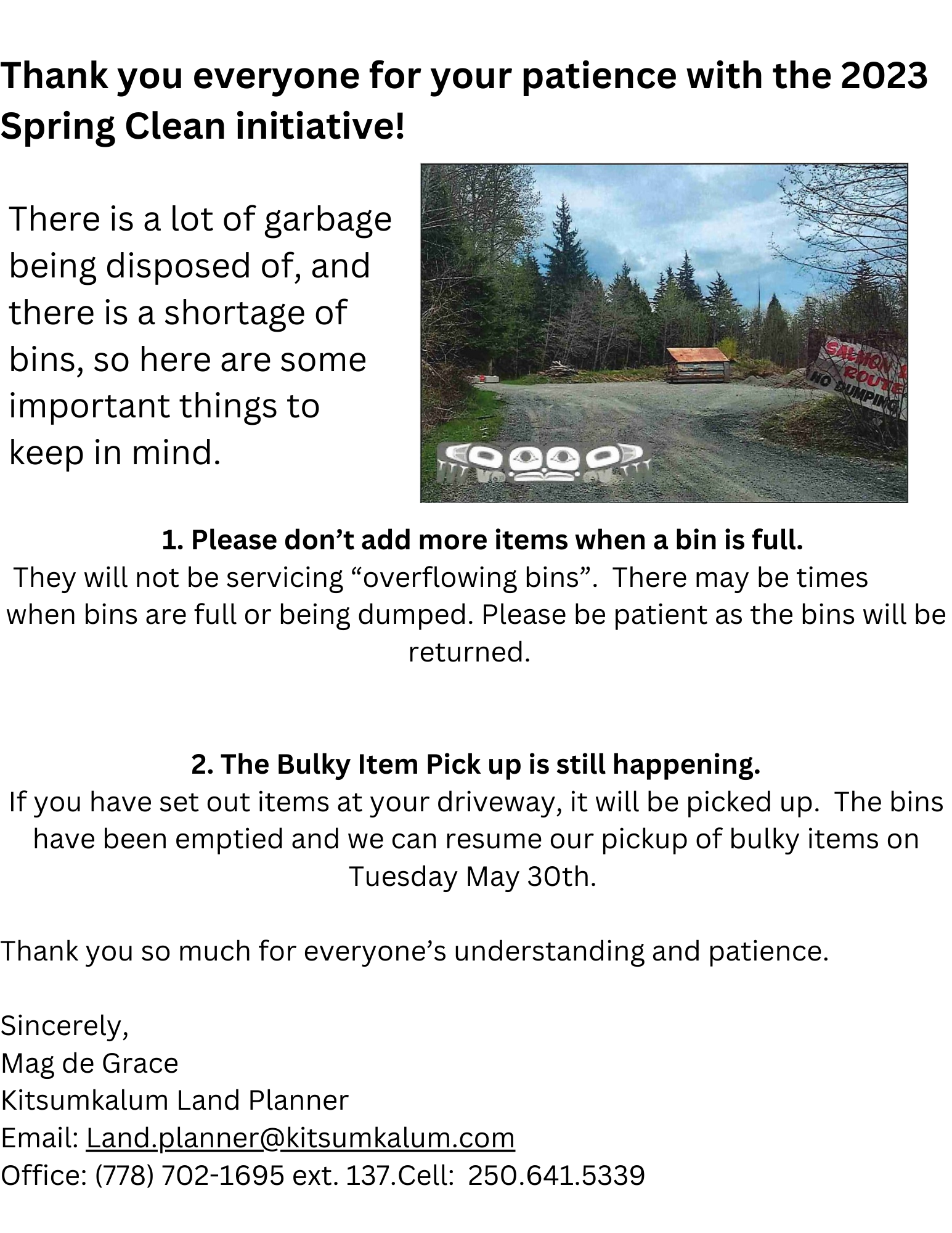 Thank you everyone for your patience with the 2023 Spring Clean initiative!
There is a lot of garbage being disposed of, and there is a shortage of bins, so here are some important things to keep in mind.
1. Please don't add more items when a bin is full.
They will not be servicing "overflowing bins". There may be times when bins are full or being dumped. Please be patient as the bins will be returned.
2. The Bulky Item Pick up is still happening.
If you have set out items at your driveway, it will be picked up. The bins have been emptied and we can resume our pickup of bulky items on Tuesday May 30th.
Thank you so much for everyone's understanding and patience.
Sincerely,
Mag de Grace
Kitsumkalum Land Planner
Email: Land.planner@kitsumkalum.com
Office: (778) 702-1695 ext. 137.Cell: 250.641.5339