ALL BINS ARE NOW CLOSED
A total of 6 construction-size bins were used by the community for spring cleaning efforts.
This has exhausted the budget for bins, for now. Items were left outside of the bins when they were becoming full. In the future, please do not leave your waste outside of it. When there is no room in the bin please take your items to dispose of properly.
The bin at NAGK School for household garbage has been mishandled with garbage left outside of the bin. Please take responsibility for your household garbage and dispose of it properly. Use your best judgement and don't leave garbage unattended if the bin isn't available.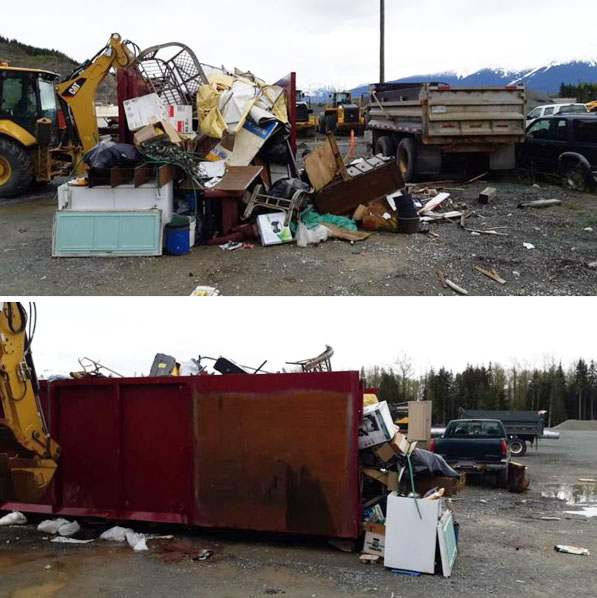 Mishandled Waste at
Kitsumkalum Public Works Yard.
PLEASE do not do this in the future. This option may not be considered if this continues.
These services and options haven't stopped and are available to you:
Download This Notice