[column width="1/1″ last="true" title="" title_type="single" animation="none" implicit="true"]
Any voter may nominate candidates by using a mail-in nomination form. Once completed, signed and witnessed you can either mail, fax or email the form to the electoral officer before the nomination meeting on January 10th, 2019. The contact information for the electoral officer is on the form.
Please note: Nomination Meeting date is January 10, 2019
Election date is February 21, 2019
Download Mail-In Voter Declaration to Nominate Form
Date posted to website: December 7, 2018.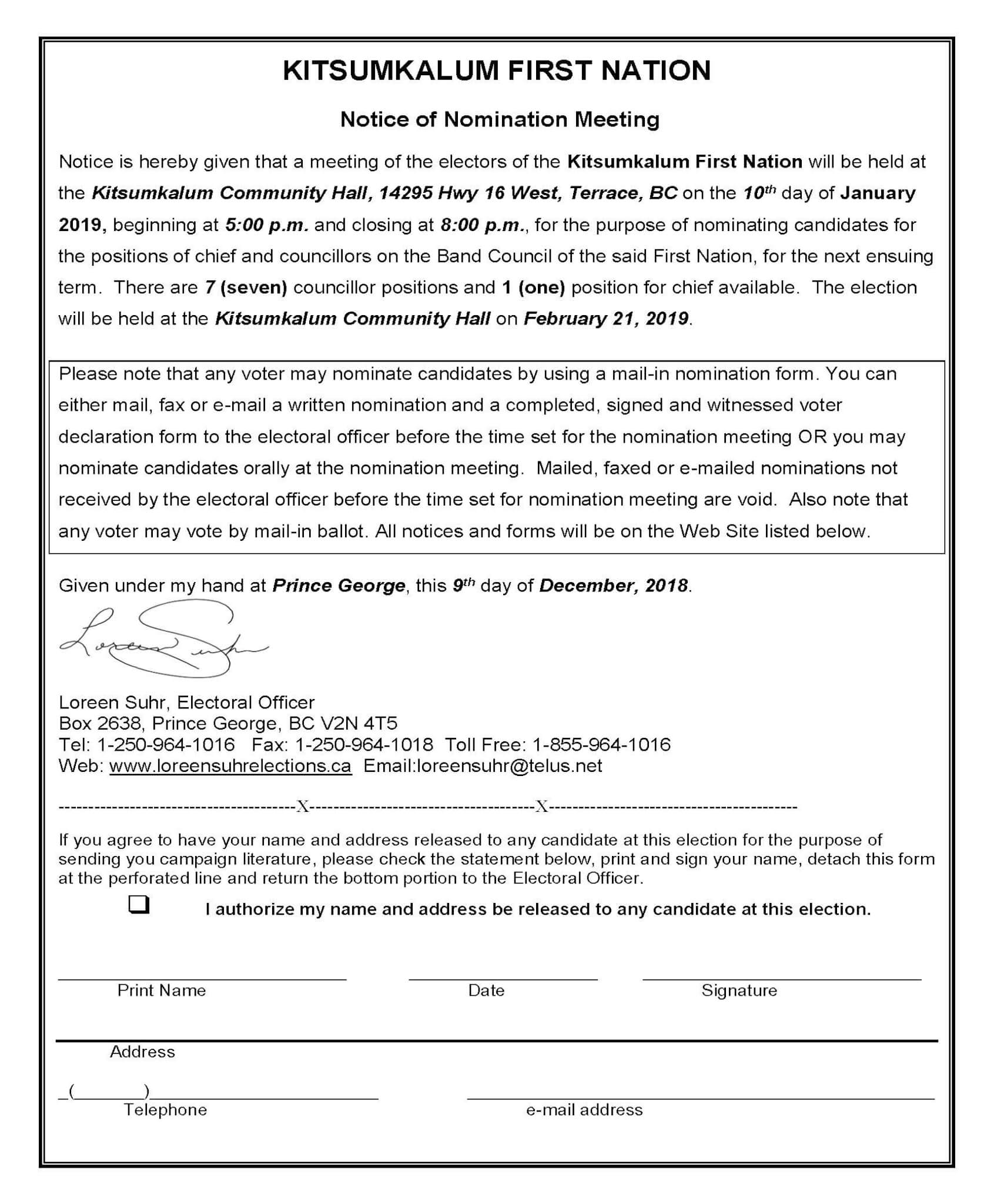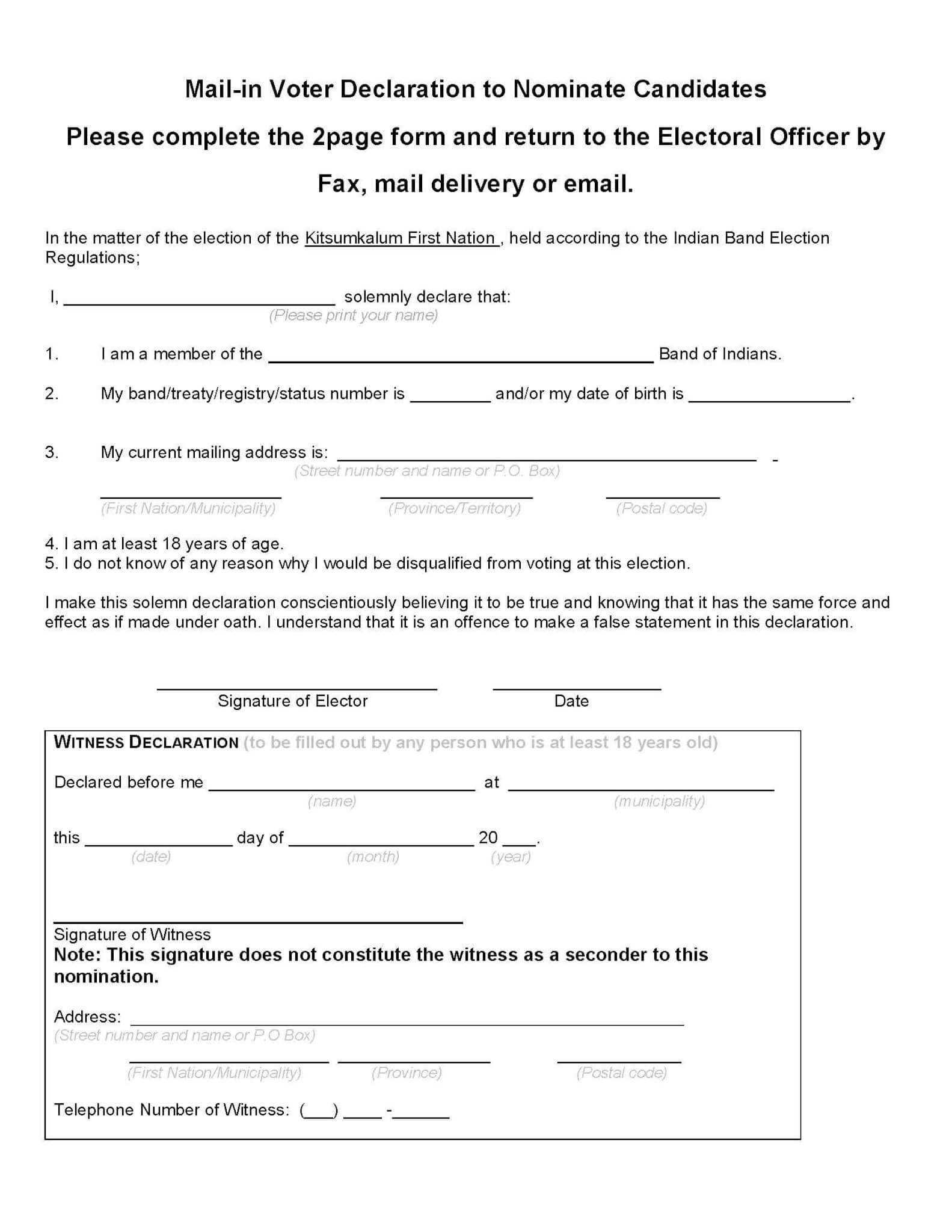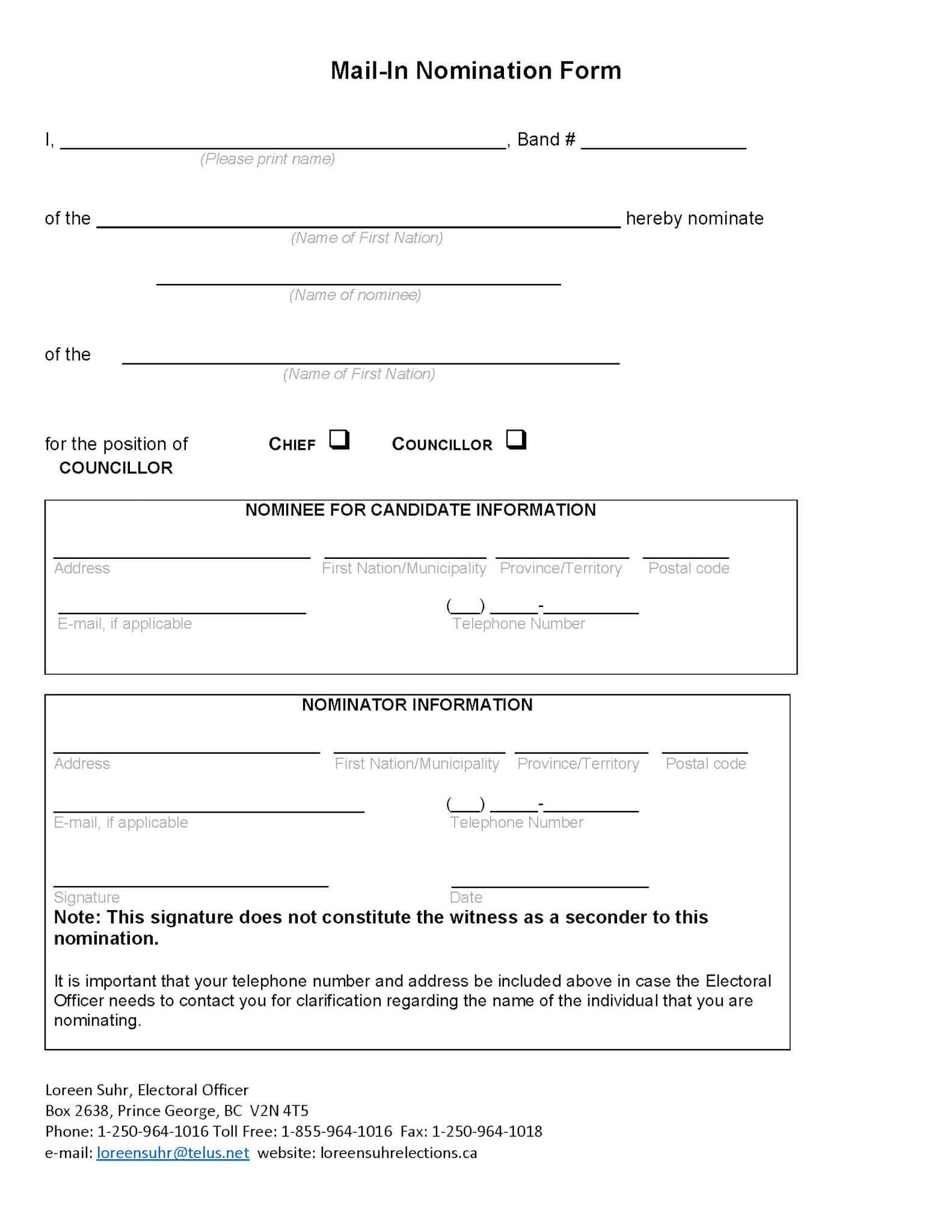 [/column]