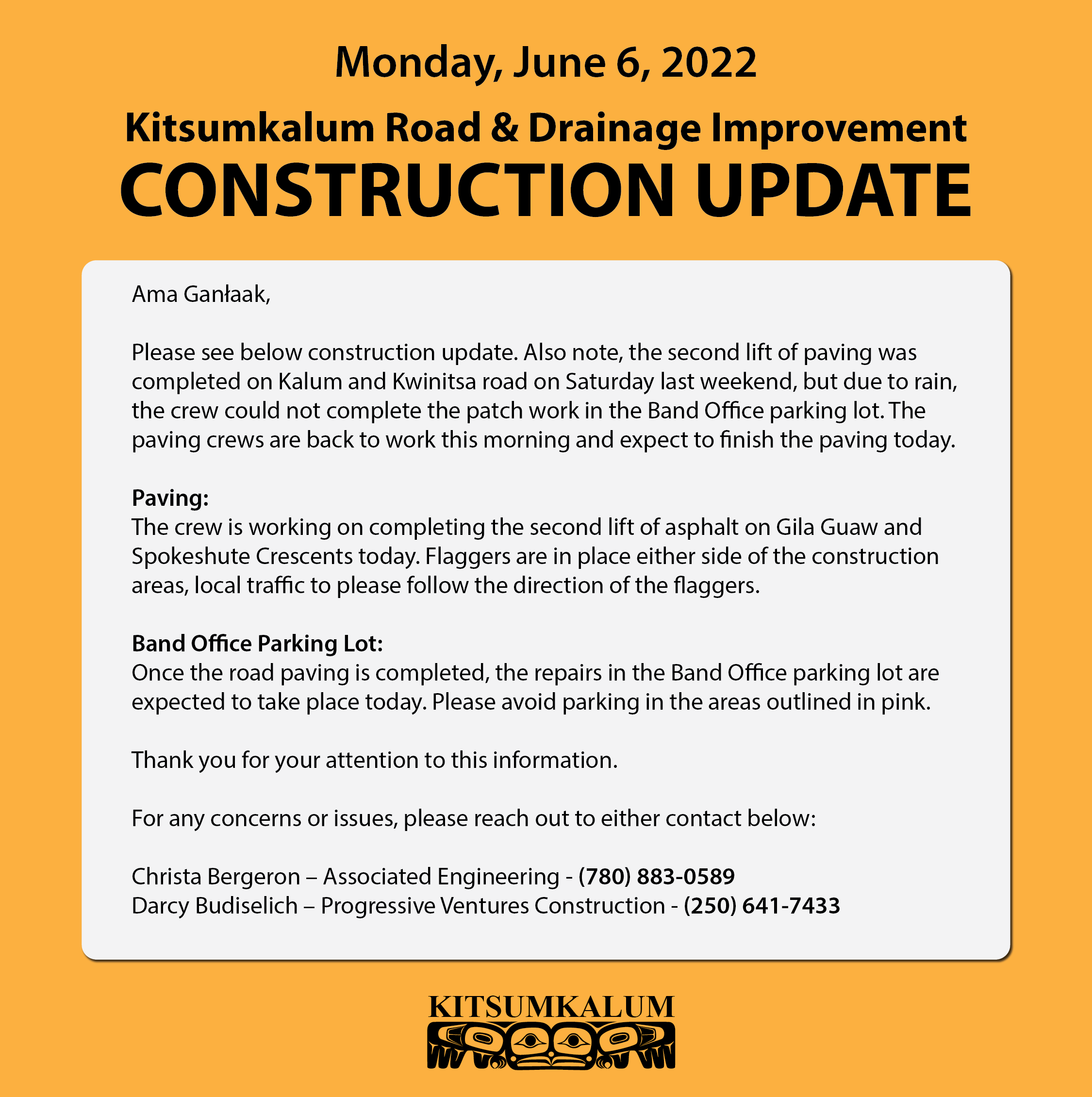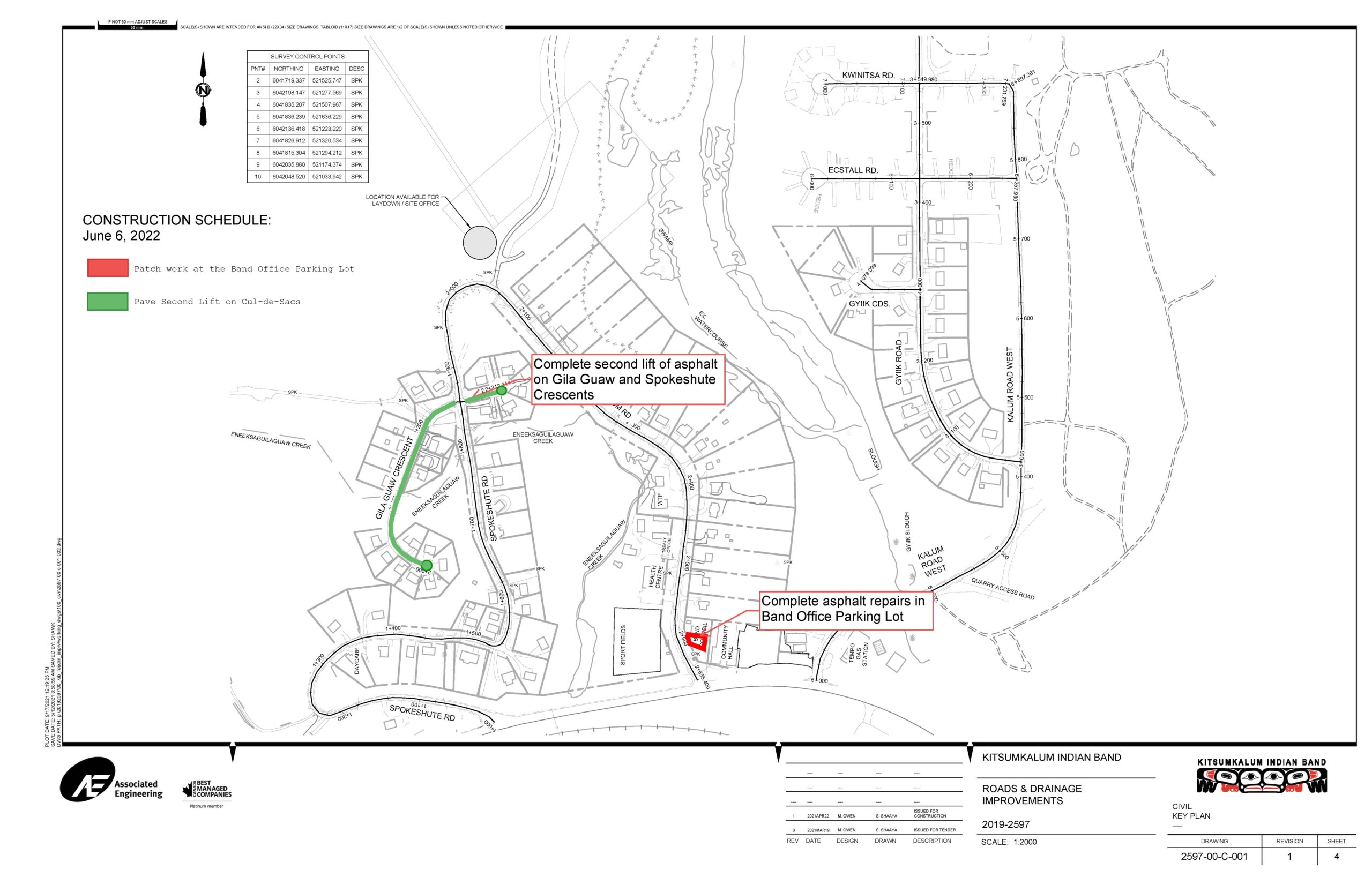 Please see below construction update. Also note, the second lift of paving was completed on Kalum and Kwinitsa road on Saturday last weekend, but due to rain, the crew could not complete the patch work in the Band Office parking lot. The paving crews are back to work this morning and expect to finish the paving today.
Paving:
The crew is working on completing the second lift of asphalt on Gila Guaw and Spokeshute Crescents today. Flaggers are in place either side of the construction areas, local traffic to please follow the direction of the flaggers.
Band Office Parking Lot:
Once the road paving is completed, the repairs in the Band Office parking lot are expected to take place today. Please avoid parking in the areas outlined in pink.
Thank you for your attention to this information.
For any concerns or issues, please reach out to either contact below:
Christa Bergeron – Associated Engineering – (780) 883-0589
Darcy Budiselich – Progressive Ventures Construction – (250) 641-7433