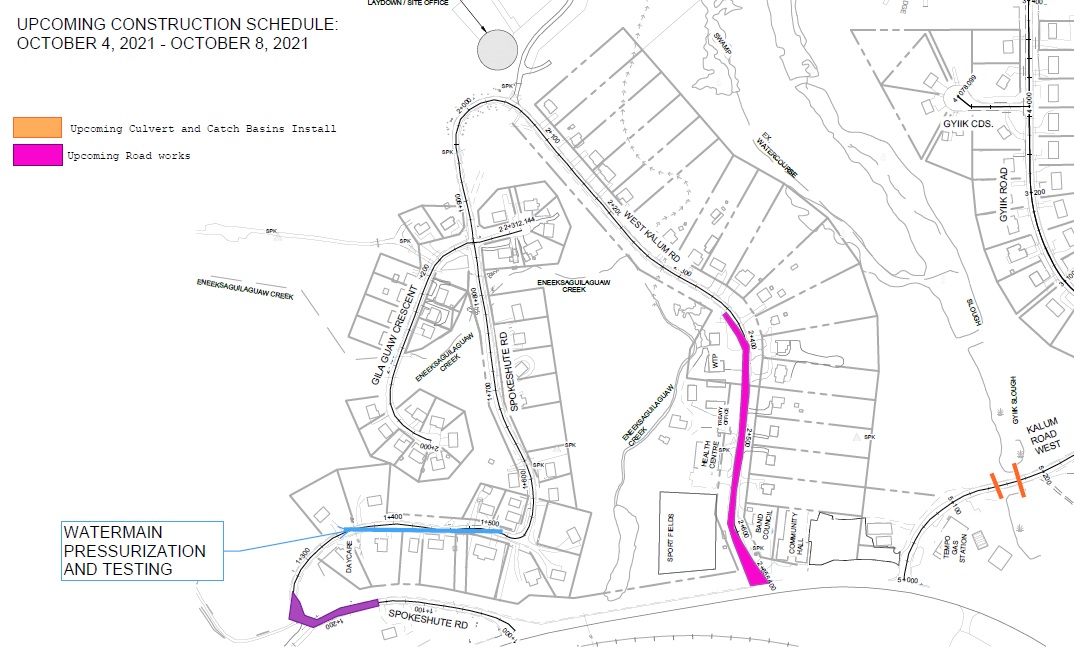 Kitsumkalum I.R. 1
This week the contractor has been working on the following:
Preparing the slough for works
Armouring slopes near the day car to prevent future erosion
Ditching near the band office
Watermain upgrades near the water treatment plant
They will continue to work on these items this week and next week.
Next week the contractor will work on the following:
Placement of road gravels starting at the band office
Culvert Improvements at the Slough Crossing (Weather Permitting)
Adjustment of existing manholes and catch basins to final grade
Preparing the new watermain for testing
For community access, resident should be able to get through the community from both entrances. There will be machinery operating throughout the community but flaggers have been stationed at the work zones to direct traffic. If traffic has to be held it should not be for long. The contractor will make sure that school buses etc. are able to get to the school while they work in the area. No full road closures are planned.