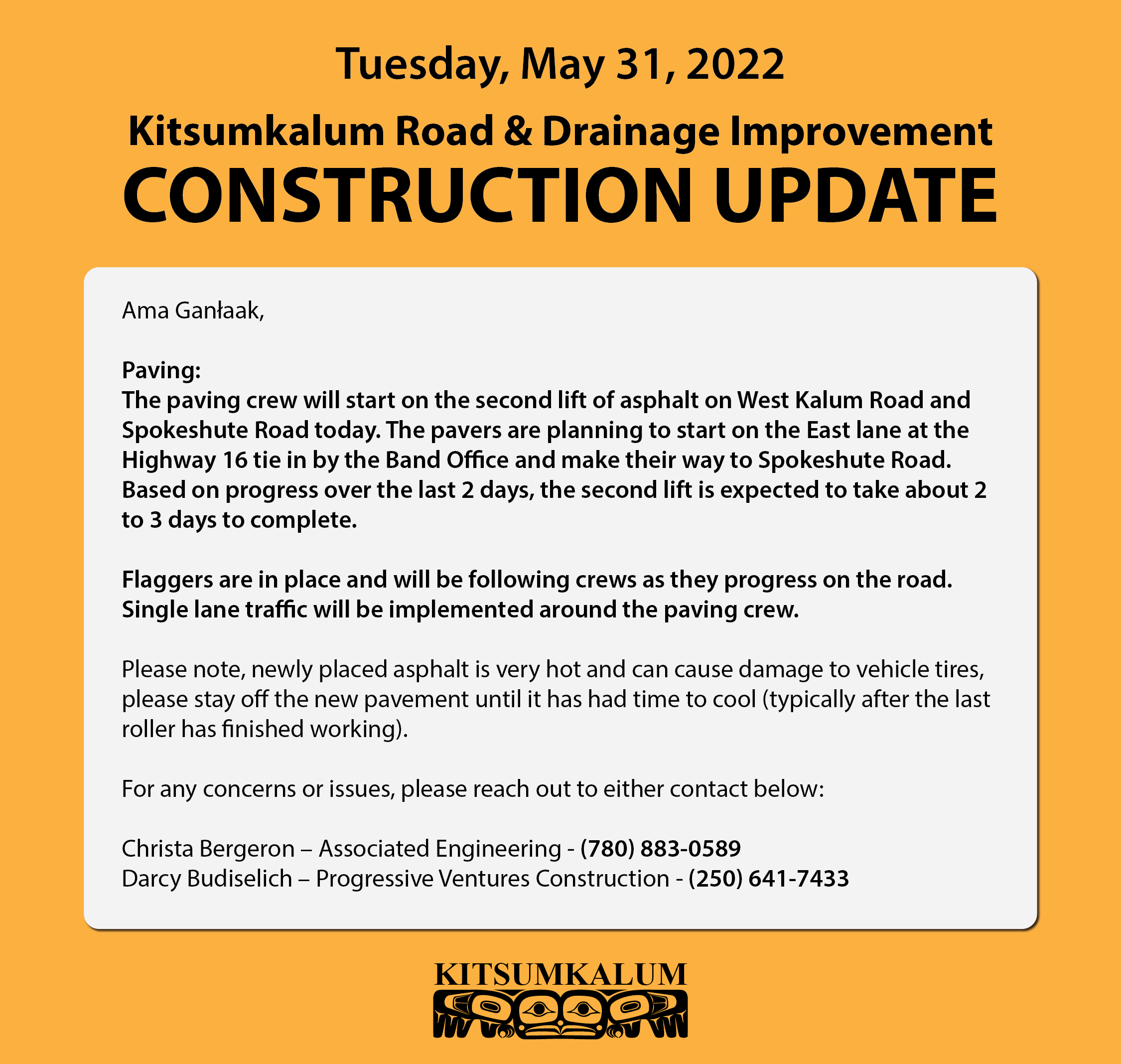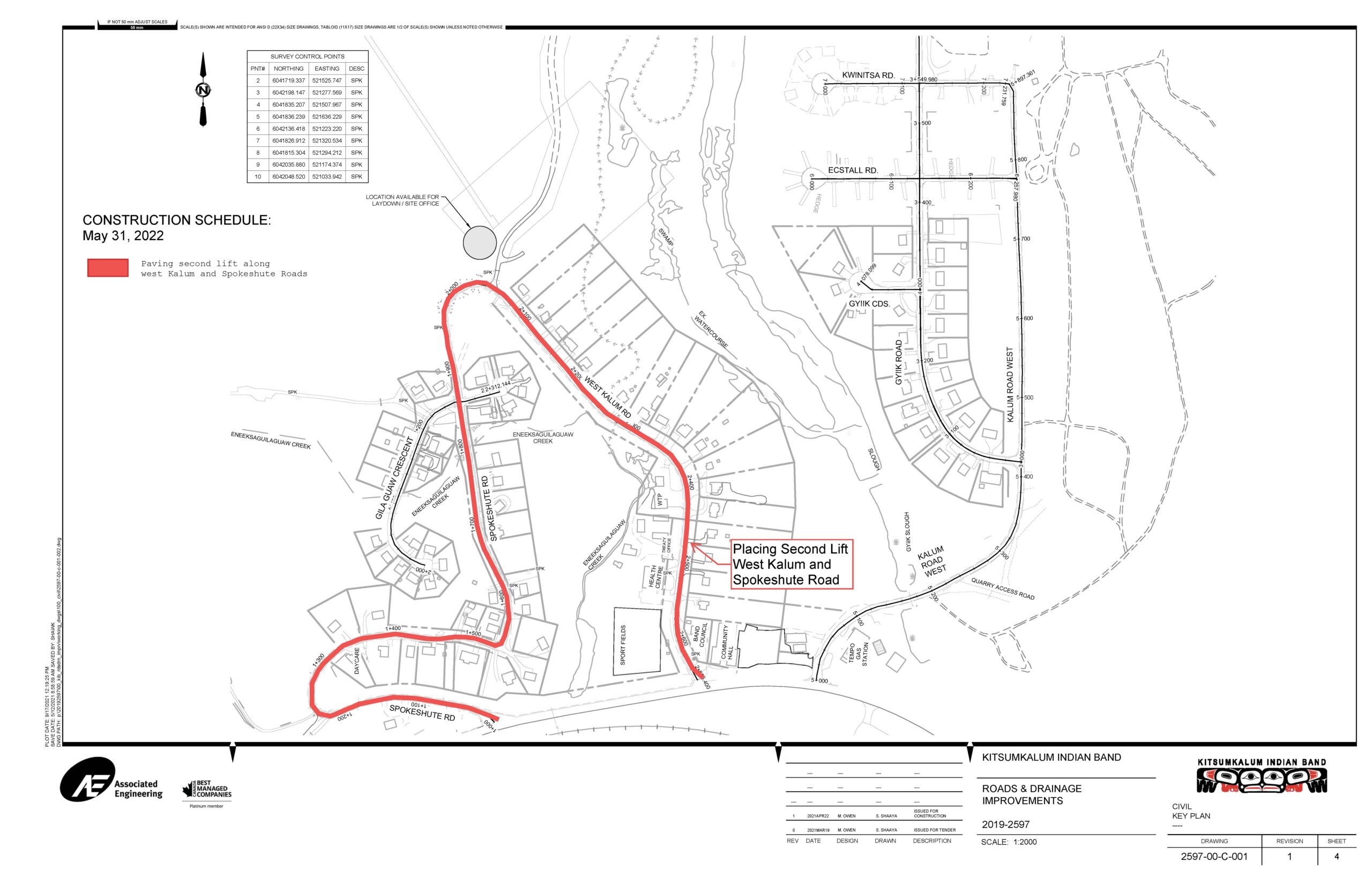 Ama G̱anłaak,
Paving:
The paving crew will start on the second lift of asphalt on West Kalum Road and Spokeshute Road today. The pavers are planning to start on the East lane at the Highway 16 tie in by the Band Office and make their way to Spokeshute Road. Based on progress over the last 2 days, the second lift is expected to take about 2 to 3 days to complete.
Flaggers are in place and will be following crews as they progress on the road. Single lane traffic will be implemented around the paving crew.
Please note, newly placed asphalt is very hot and can cause damage to vehicle tires, please stay off the new pavement until it has had time to cool (typically after the last roller has finished working).
For any concerns or issues, please reach out to either contact below:
Christa Bergeron – Associated Engineering – (780) 883-0589
Darcy Budiselich – Progressive Ventures Construction – (250) 641-7433