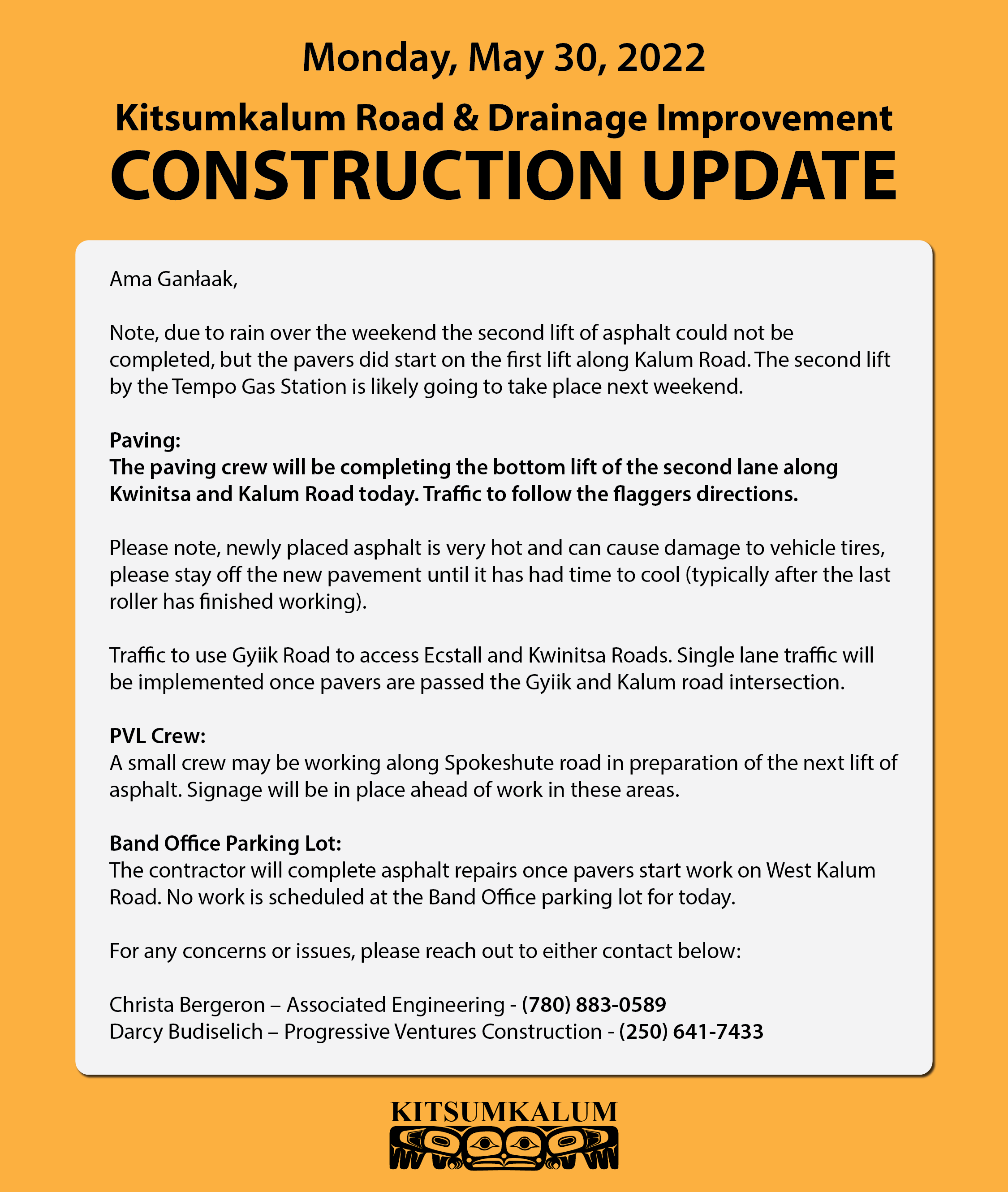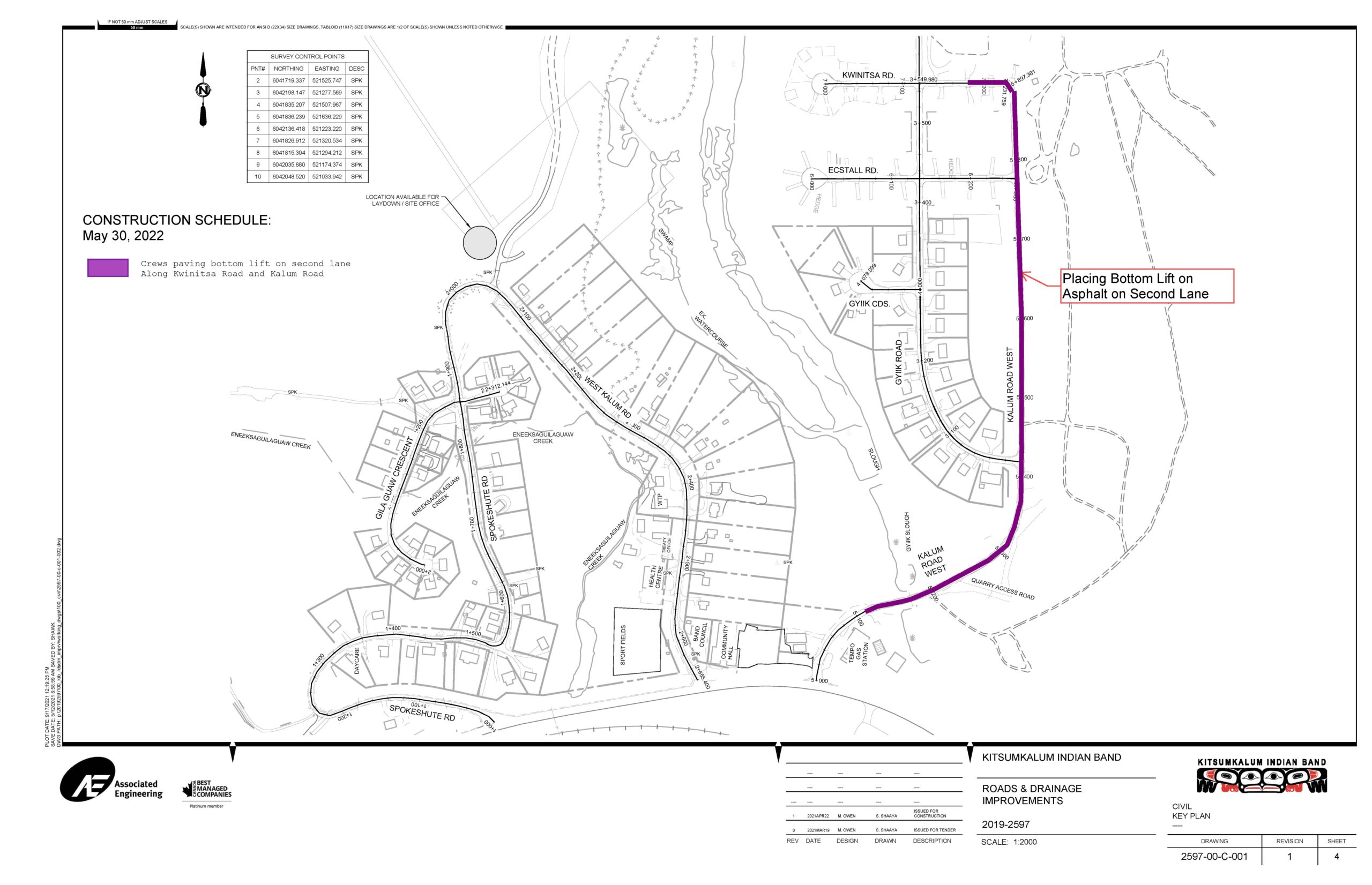 Ama G̱anłaak,
Note, due to rain over the weekend the second lift of asphalt could not be completed, but the pavers did start on the first lift along Kalum Road. The second lift by the Tempo Gas Station is likely going to take place next weekend.
Paving:
The paving crew will be completing the bottom lift of the second lane along Kwinitsa and Kalum Road today. Traffic to follow the flaggers directions.
Please note, newly placed asphalt is very hot and can cause damage to vehicle tires, please stay off the new pavement until it has had time to cool (typically after the last roller has finished working).
Traffic to use Gyiik Road to access Ecstall and Kwinitsa Roads. Single lane traffic will be implemented once pavers are passed the Gyiik and Kalum road intersection.
PVL Crew:
A small crew may be working along Spokeshute road in preparation of the next lift of asphalt. Signage will be in place ahead of work in these areas.
Band Office Parking Lot:
The contractor will complete asphalt repairs once pavers start work on West Kalum Road. No work is scheduled at the Band Office parking lot for today.
For any concerns or issues, please reach out to either contact below:
Christa Bergeron – Associated Engineering – (780) 883-0589
Darcy Budiselich – Progressive Ventures Construction – (250) 641-7433