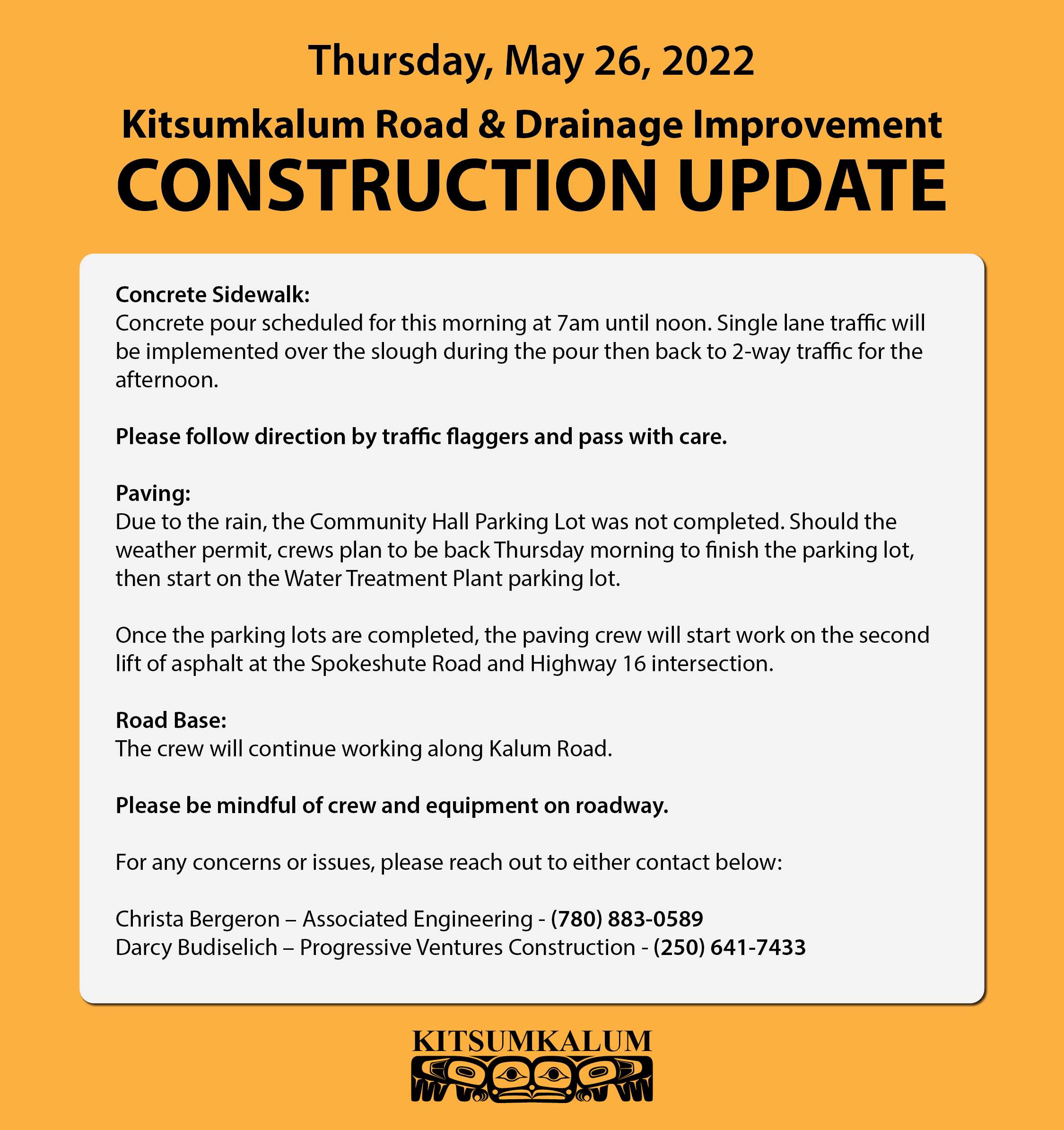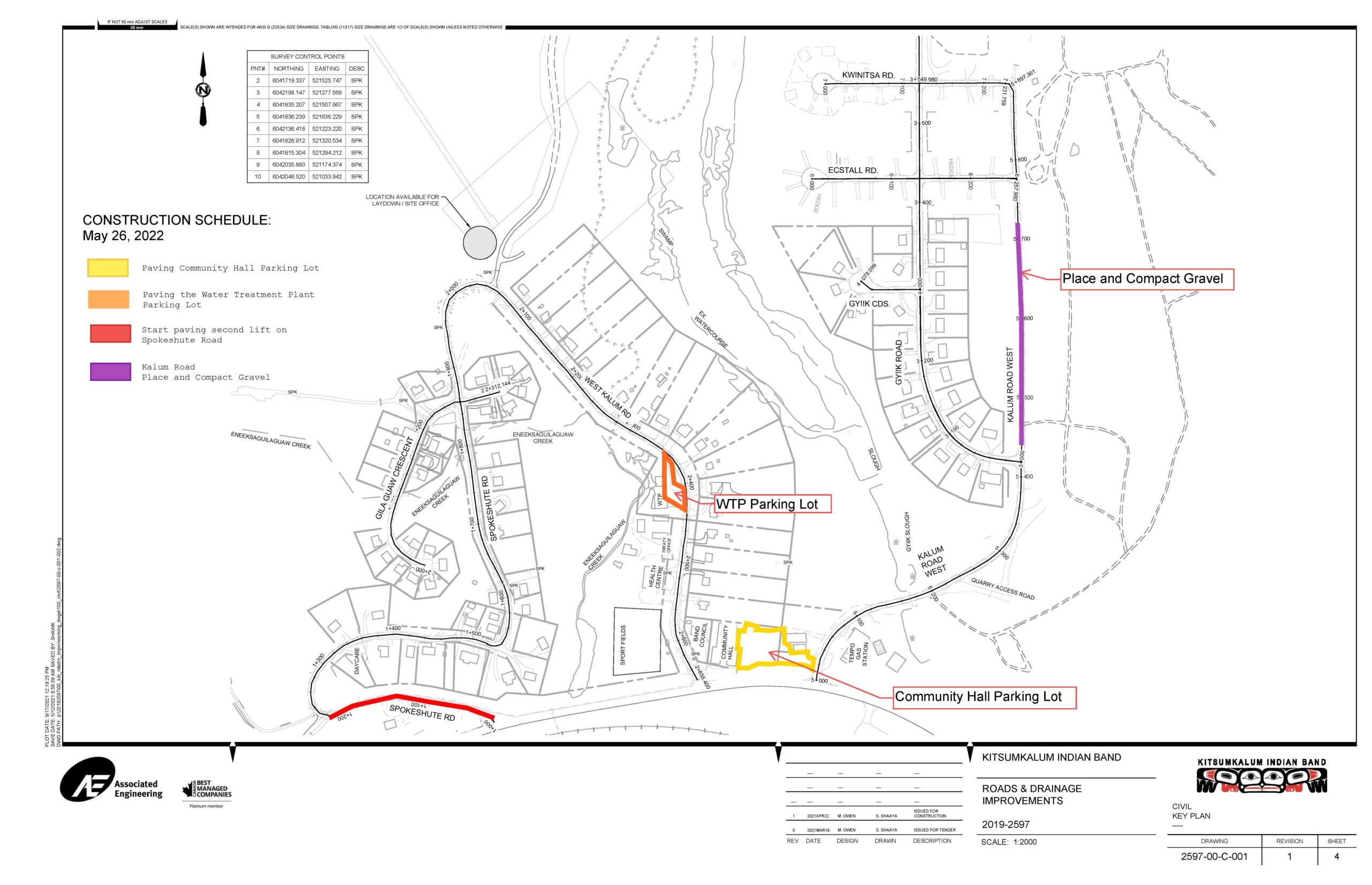 Concrete Sidewalk:
Concrete pour scheduled for this morning at 7am until noon. Single lane traffic will be implemented over the slough during the pour then back to 2-way traffic for the afternoon.
Please follow direction by traffic flaggers and pass with care.
Paving:
Due to the rain, the Community Hall Parking Lot was not completed. Should the weather permit, crews plan to be back Thursday morning to finish the parking lot, then start on the Water Treatment Plant parking lot.
Once the parking lots are completed, the paving crew will start work on the second lift of asphalt at the Spokeshute Road and Highway 16 intersection.
Road Base:
The crew will continue working along Kalum Road.
Please be mindful of crew and equipment on roadway.
For any concerns or issues, please reach out to either contact below:
Christa Bergeron – Associated Engineering – (780) 883-0589
Darcy Budiselich – Progressive Ventures Construction – (250) 641-7433