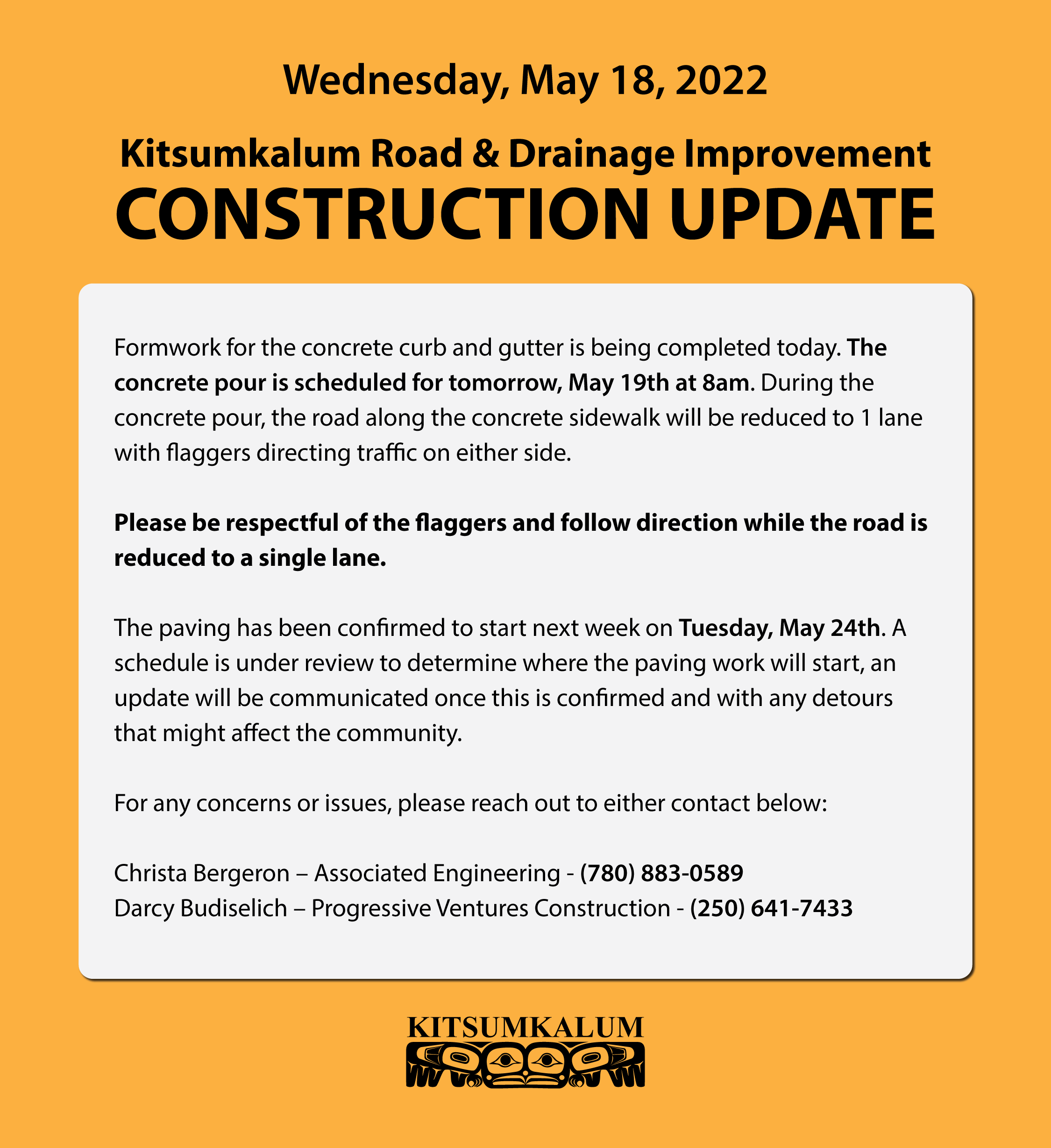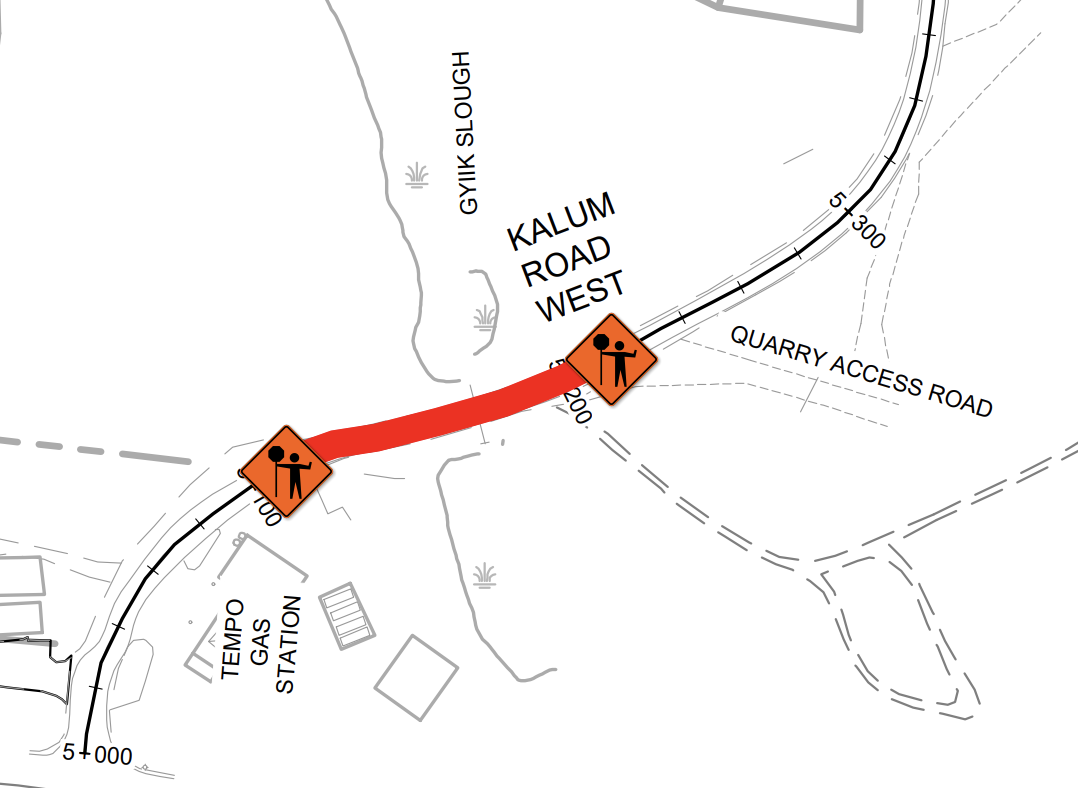 Formwork for the concrete curb and gutter is being completed today. The concrete pour is scheduled for tomorrow, May 19th at 8am. During the concrete pour, the road along the concrete sidewalk will be reduced to 1 lane with flaggers directing traffic on either side.
Please be respectful of the flaggers and follow direction while the road is reduced to a single lane.
The paving has been confirmed to start next week on Tuesday, May 24th. A schedule is under review to determine where the paving work will start, an update will be communicated once this is confirmed and with any detours that might affect the community.
For any concerns or issues, please reach out to either contact below:
Christa Bergeron – Associated Engineering – (780) 883-0589
Darcy Budiselich – Progressive Ventures Construction – (250) 641-7433