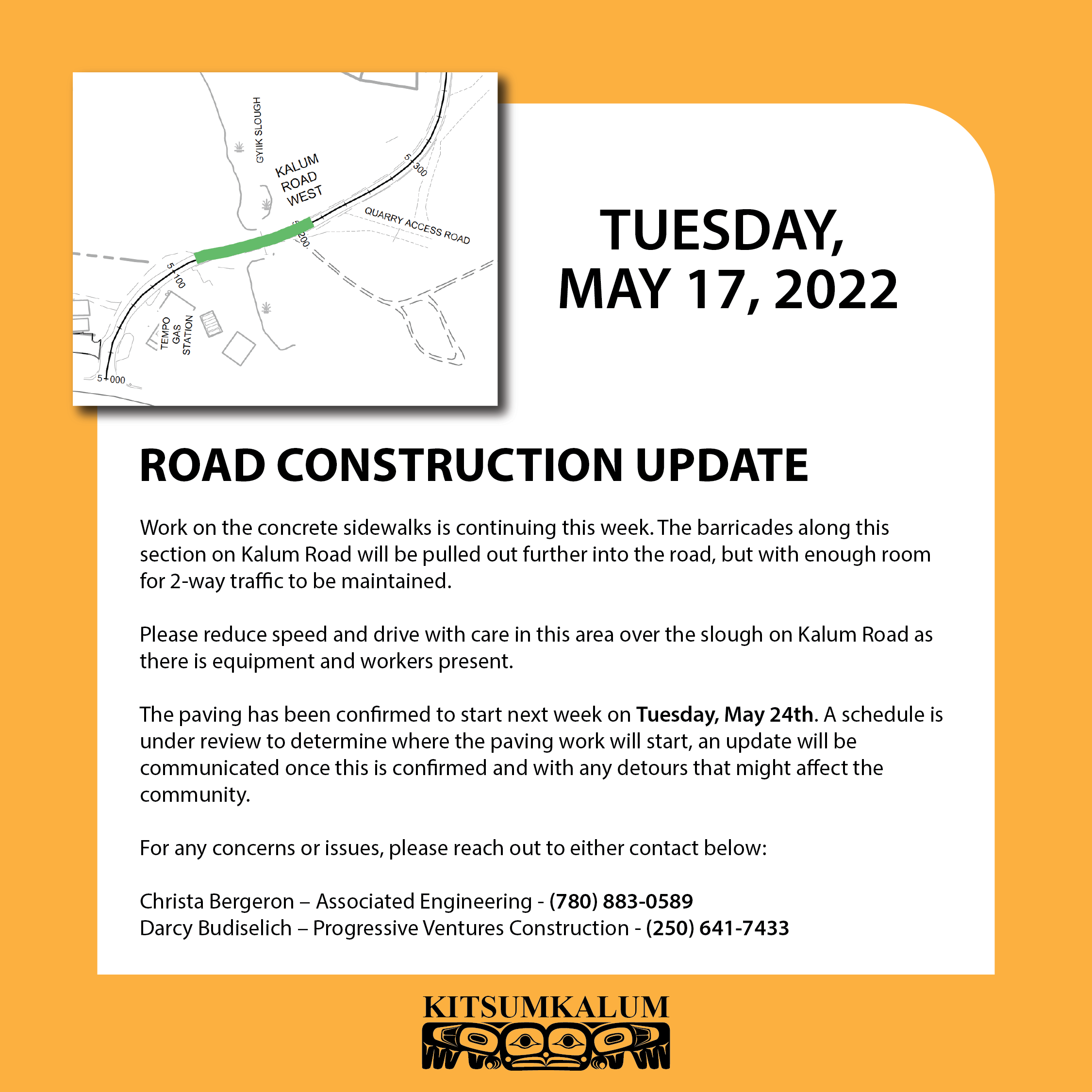 Work on the concrete sidewalks is continuing this week. The barricades along this section on Kalum Road will be pulled out further into the road, but with enough room for 2-way traffic to be maintained.
Please reduce speed and drive with care in this area over the slough on Kalum Road as there is equipment and workers present.
The paving has been confirmed to start next week on Tuesday, May 24th. A schedule is under review to determine where the paving work will start, an update will be communicated once this is confirmed and with any detours that might affect the community.
For any concerns or issues, please reach out to either contact below:
Christa Bergeron – Associated Engineering – (780) 883-0589
Darcy Budiselich – Progressive Ventures Construction – (250) 641-7433