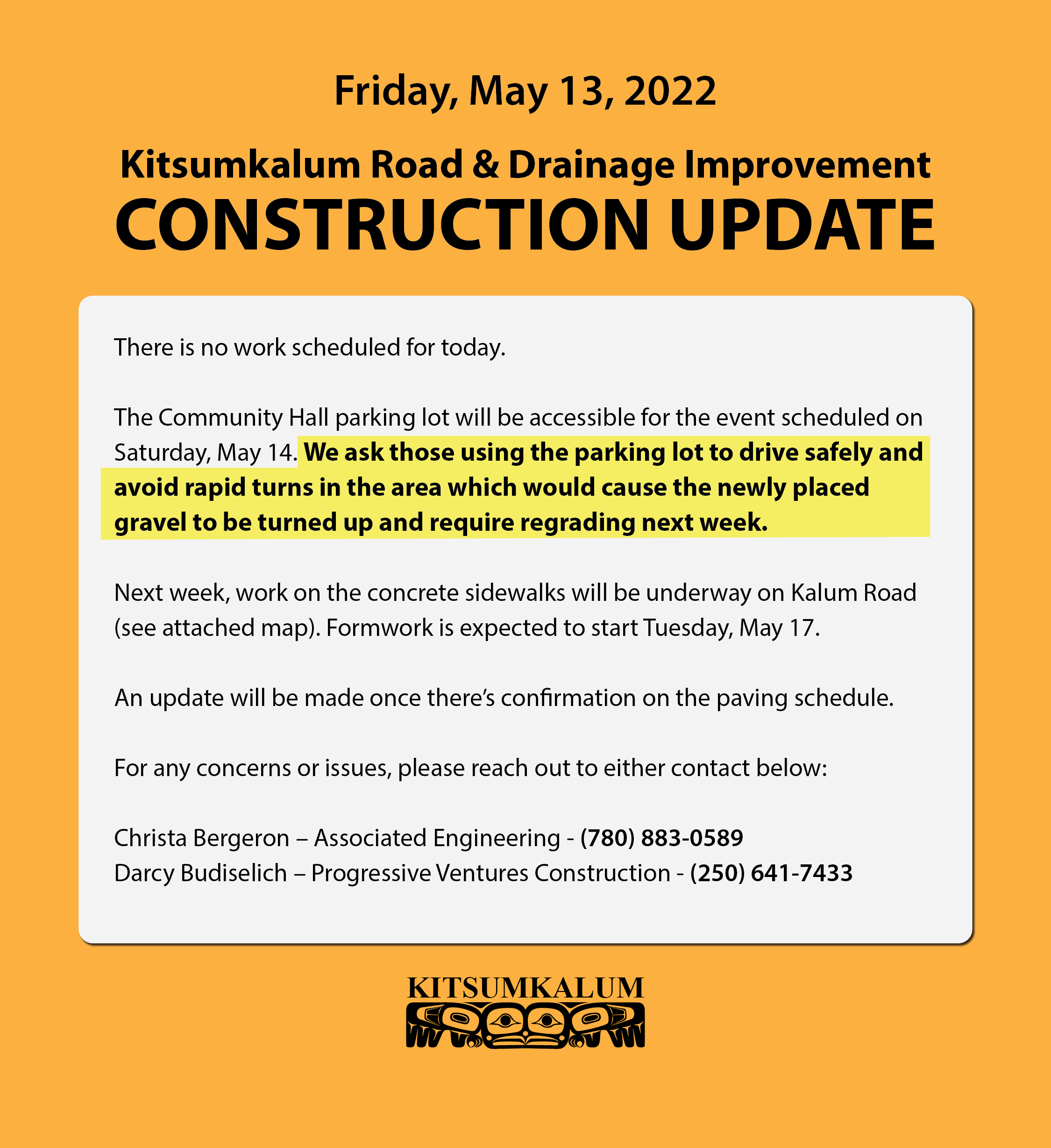 There is no work scheduled for today.
The Community Hall parking lot will be accessible for the event scheduled on Saturday, May 14. We ask those using the parking lot to drive safely and avoid rapid turns in the area which would cause the newly placed gravel to be turned up and require regrading next week.
Next week, work on the concrete sidewalks will be underway on Kalum Road (see attached map). Formwork is expected to start Tuesday, May 17.
An update will be made once there's confirmation on the paving schedule.
For any concerns or issues, please reach out to either contact below:
Christa Bergeron – Associated Engineering – (780) 883-0589
Darcy Budiselich – Progressive Ventures Construction – (250) 641-7433