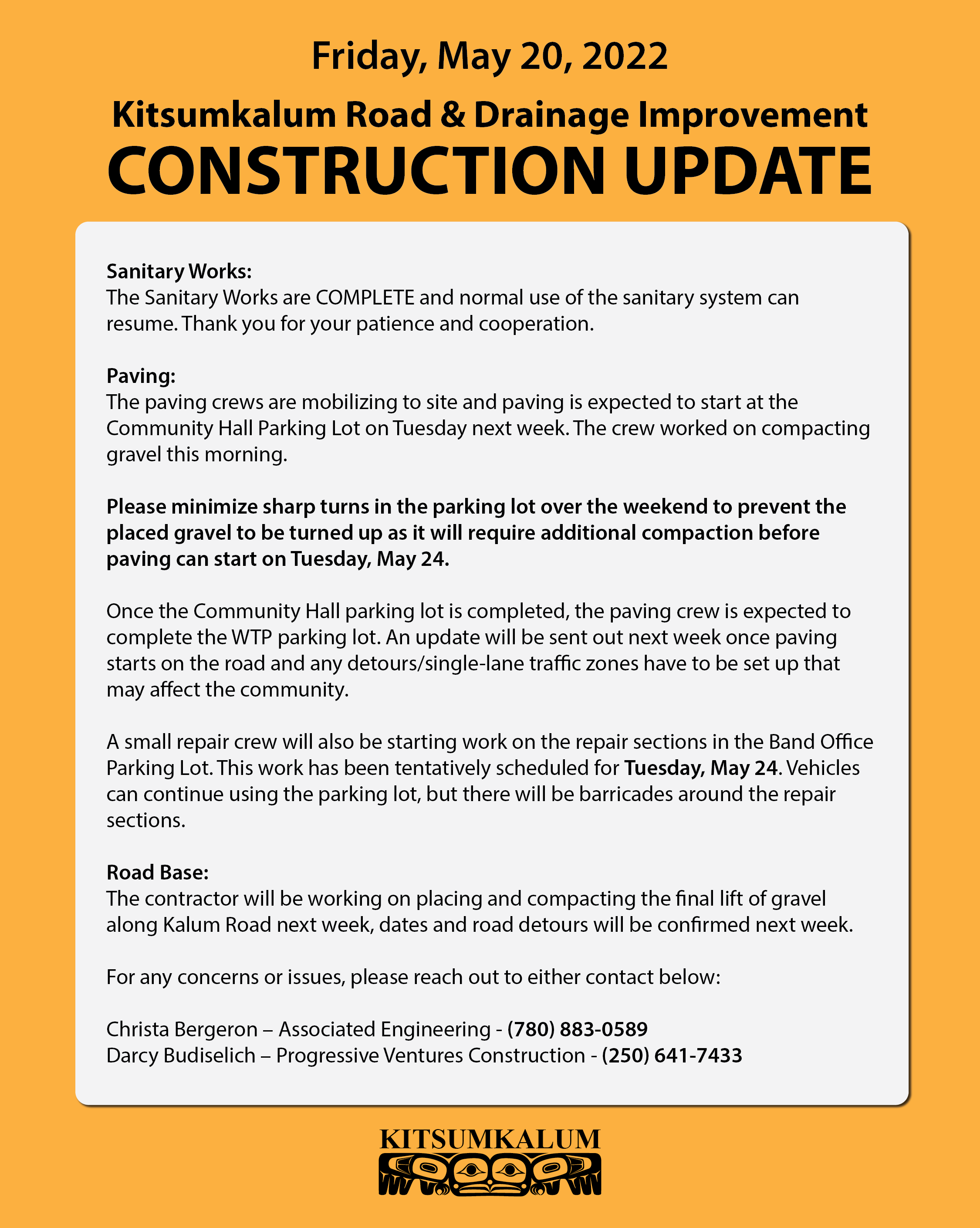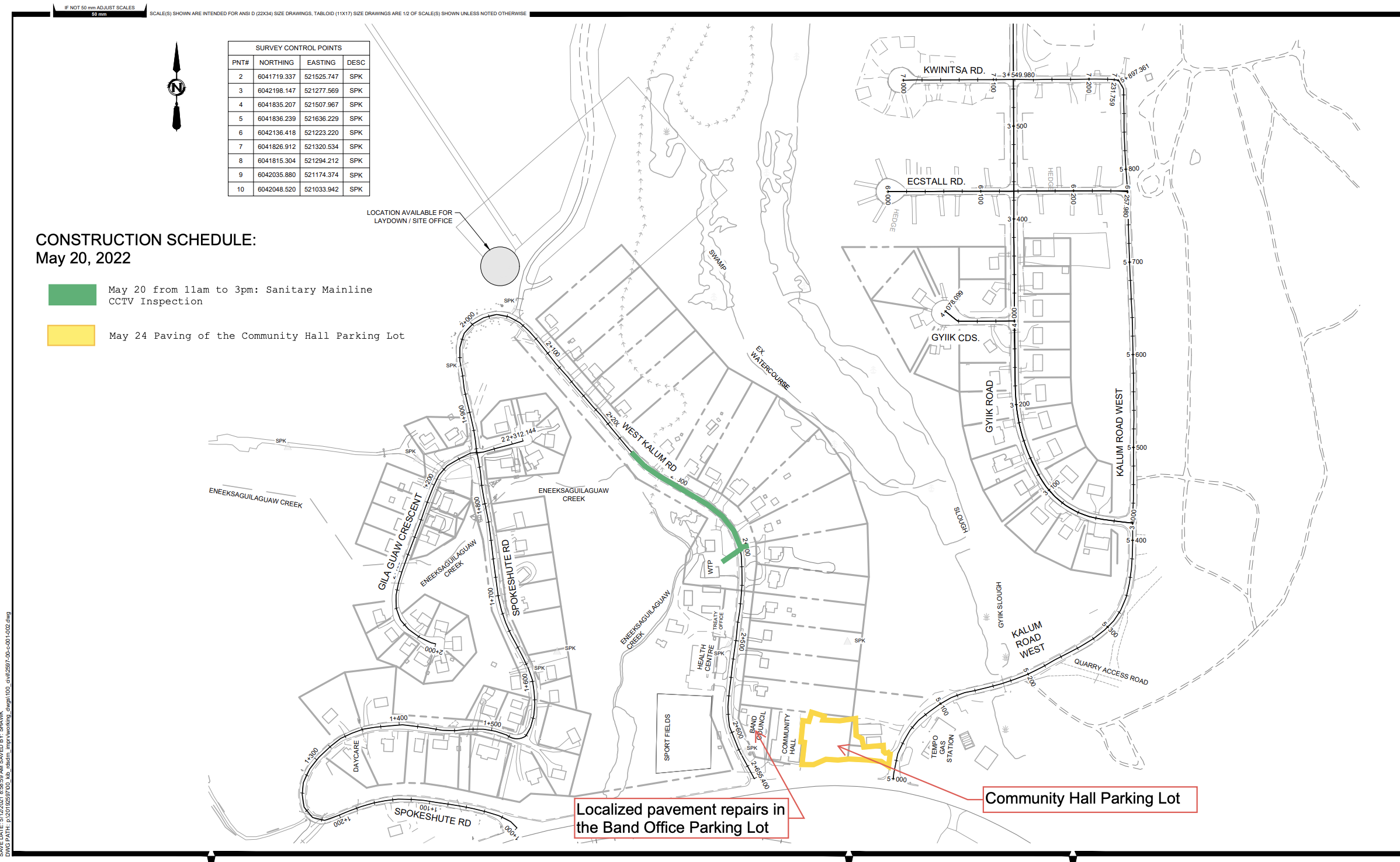 Sanitary Works:
The Sanitary Works are COMPLETE and normal use of the sanitary system can resume. Thank you for your patience and cooperation.
Paving:
The paving crews are mobilizing to site and paving is expected to start at the Community Hall Parking Lot on Tuesday next week. The crew worked on compacting gravel this morning.
Please minimize sharp turns in the parking lot over the weekend to prevent the placed gravel to be turned up as it will require additional compaction before paving can start on Tuesday, May 24.
Once the Community Hall parking lot is completed, the paving crew is expected to complete the WTP parking lot. An update will be sent out next week once paving starts on the road and any detours/single-lane traffic zones have to be set up that may affect the community.
A small repair crew will also be starting work on the repair sections in the Band Office Parking Lot. This work has been tentatively scheduled for Tuesday, May 24. Vehicles can continue using the parking lot, but there will be barricades around the repair sections.
Road Base:
The contractor will be working on placing and compacting the final lift of gravel along Kalum Road next week, dates and road detours will be confirmed next week.
For any concerns or issues, please reach out to either contact below:
Christa Bergeron – Associated Engineering – (780) 883-0589
Darcy Budiselich – Progressive Ventures Construction – (250) 641-7433