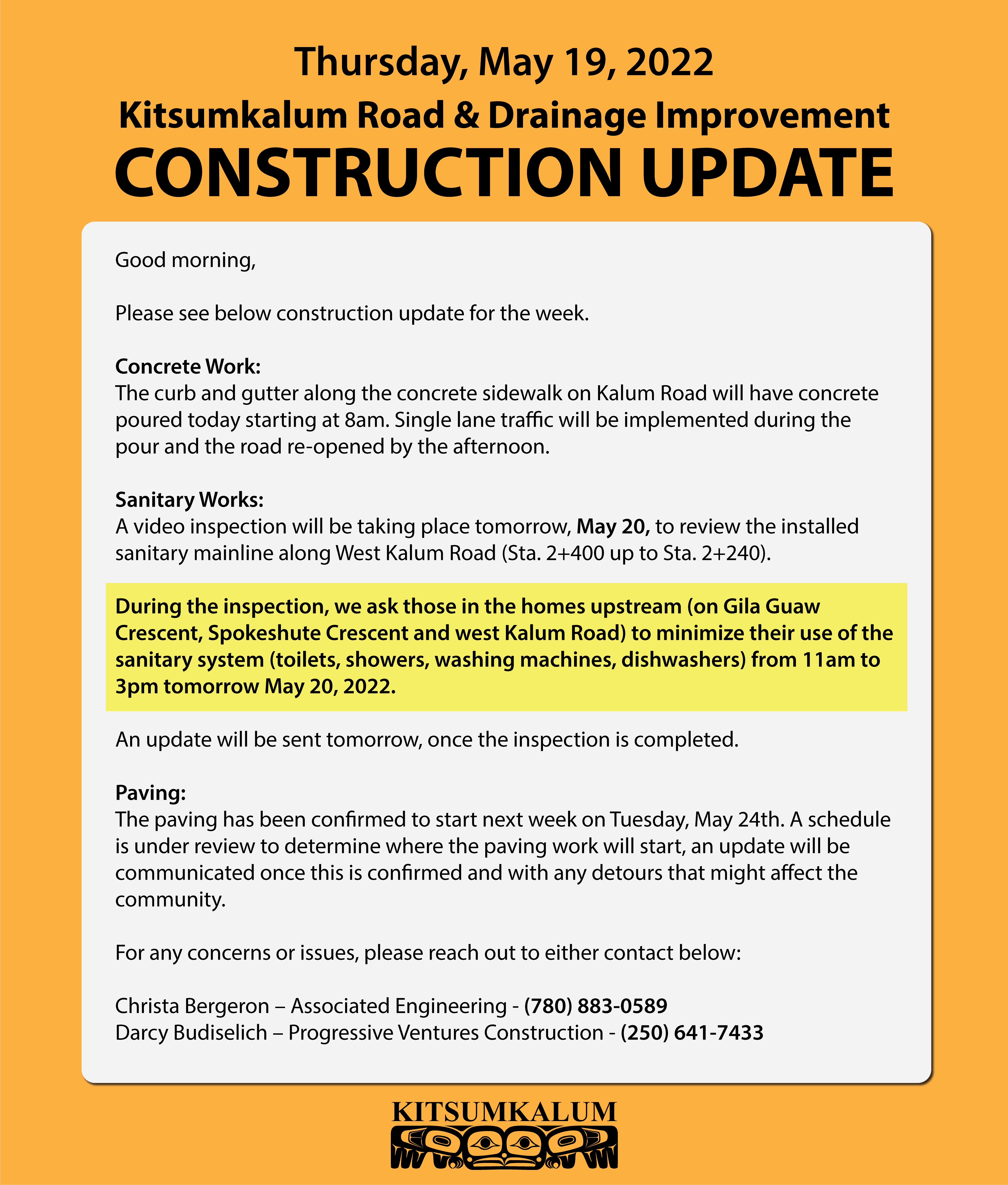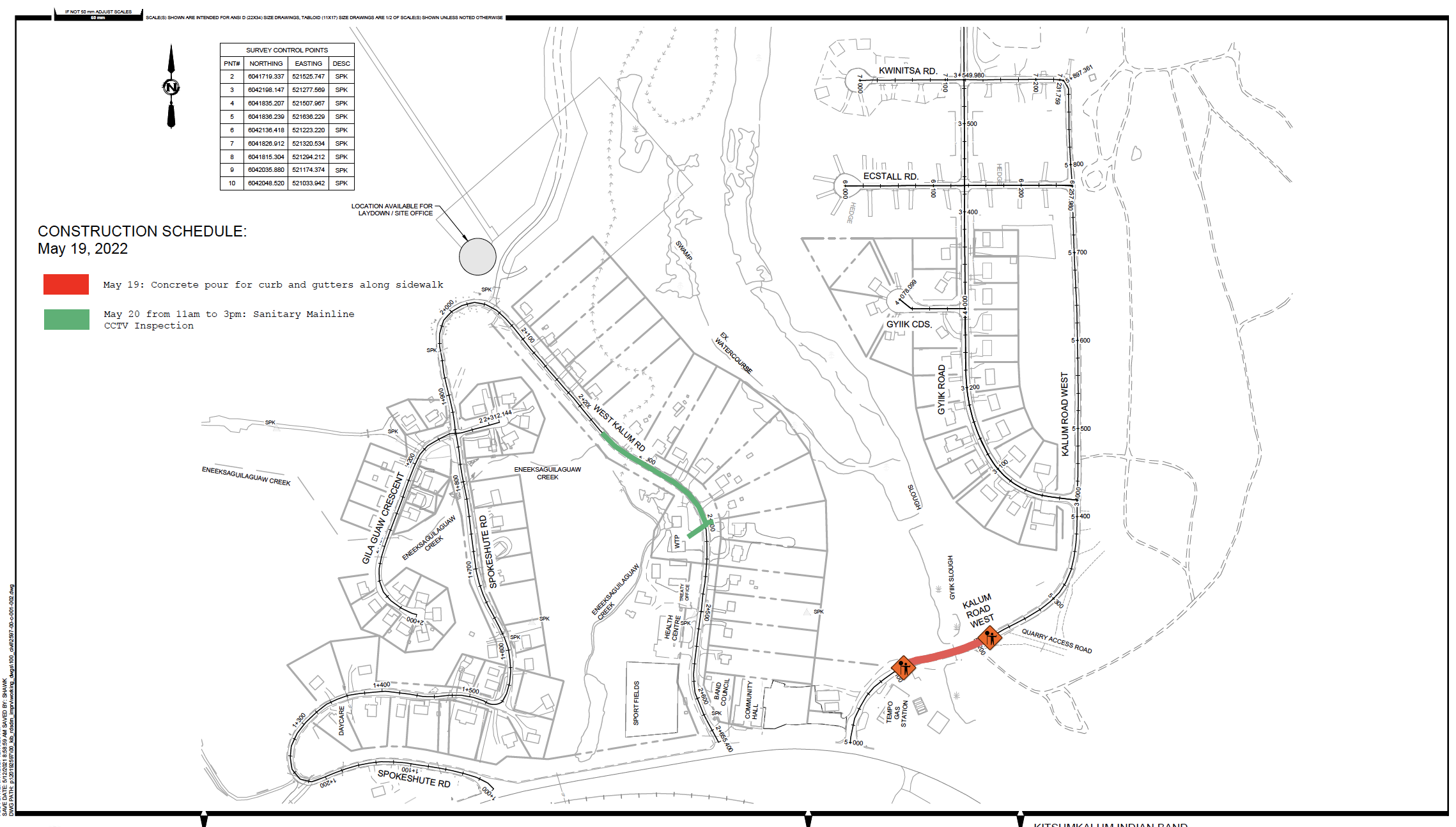 Road Construction Update & Sanitary Works OF NOTE:
Kalum Road West is having concrete poured right now for the sidewalk. Watch for flaggers in this area.
Houses on Gila Guaw Crescent, Spokeshute and West Kalum Road will be affected by sanitary works taking place tomorrow, Friday, May 20th from 11 am to 3 pm. Residence are asked to please minimize your use of the sanitary system in this time frame. Updates will be provided when the work is complete.