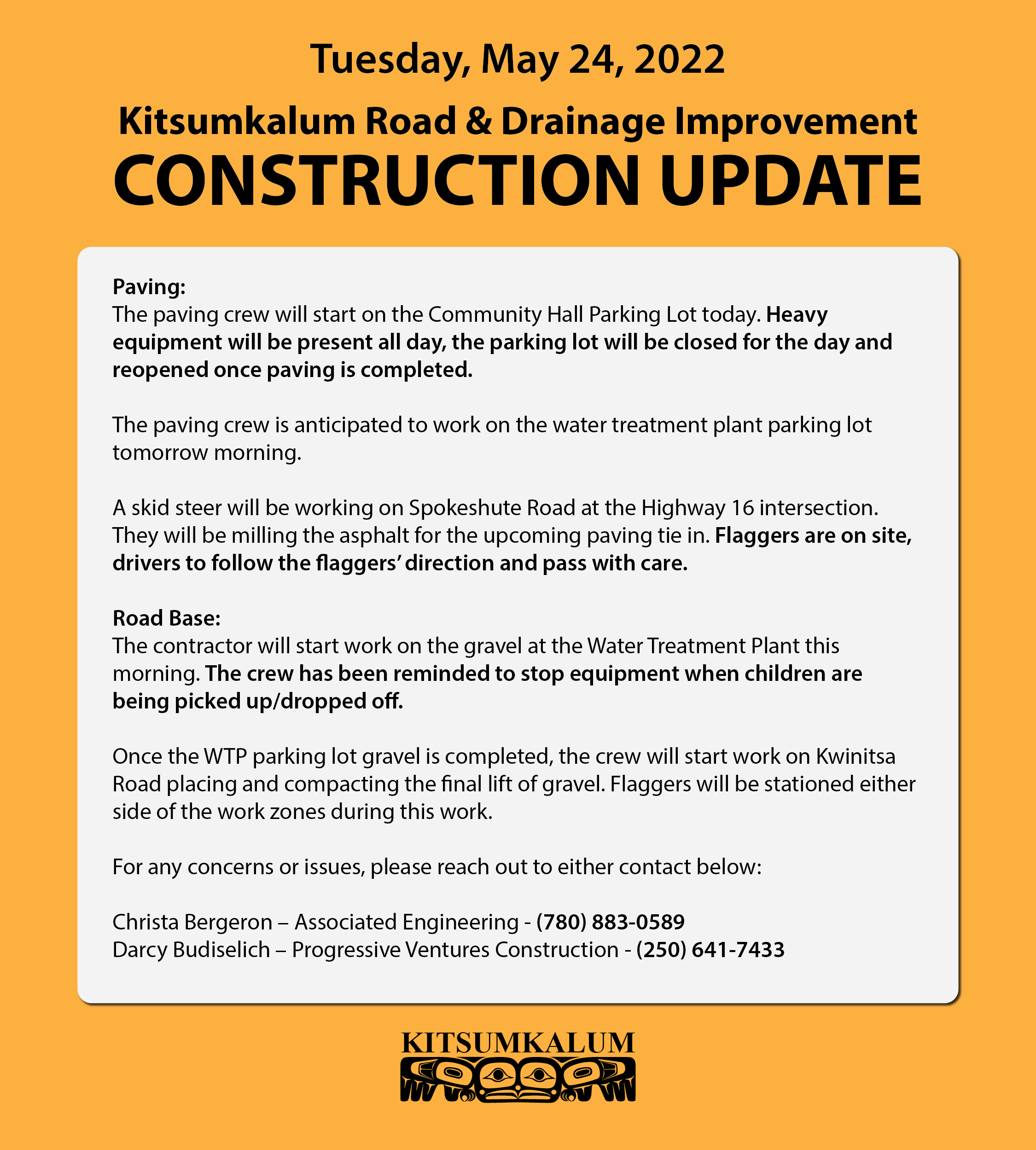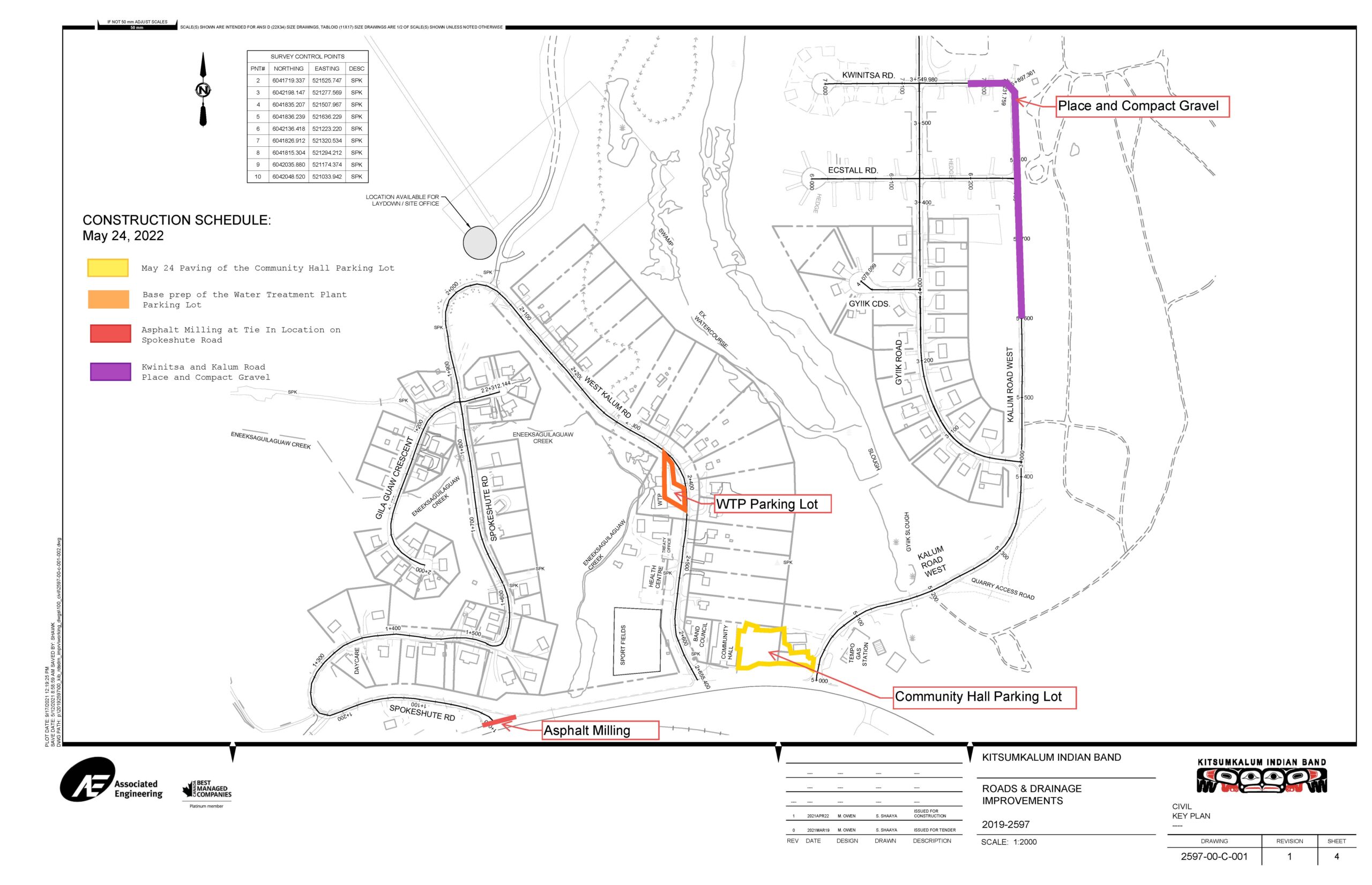 Paving:
The paving crew will start on the Community Hall Parking Lot today. Heavy equipment will be present all day, the parking lot will be closed for the day and reopened once paving is completed.
The paving crew is anticipated to work on the water treatment plant parking lot tomorrow morning.
A skid steer will be working on Spokeshute Road at the Highway 16 intersection. They will be milling the asphalt for the upcoming paving tie in. Flaggers are on site, drivers to follow the flaggers' direction and pass with care.
Road Base:
The contractor will start work on the gravel at the Water Treatment Plant this morning. The crew has been reminded to stop equipment when children are being picked up/dropped off.
Once the WTP parking lot gravel is completed, the crew will start work on Kwinitsa Road placing and compacting the final lift of gravel. Flaggers will be stationed either side of the work zones during this work.
For any concerns or issues, please reach out to either contact below:
Christa Bergeron – Associated Engineering – (780) 883-0589
Darcy Budiselich – Progressive Ventures Construction – (250) 641-7433