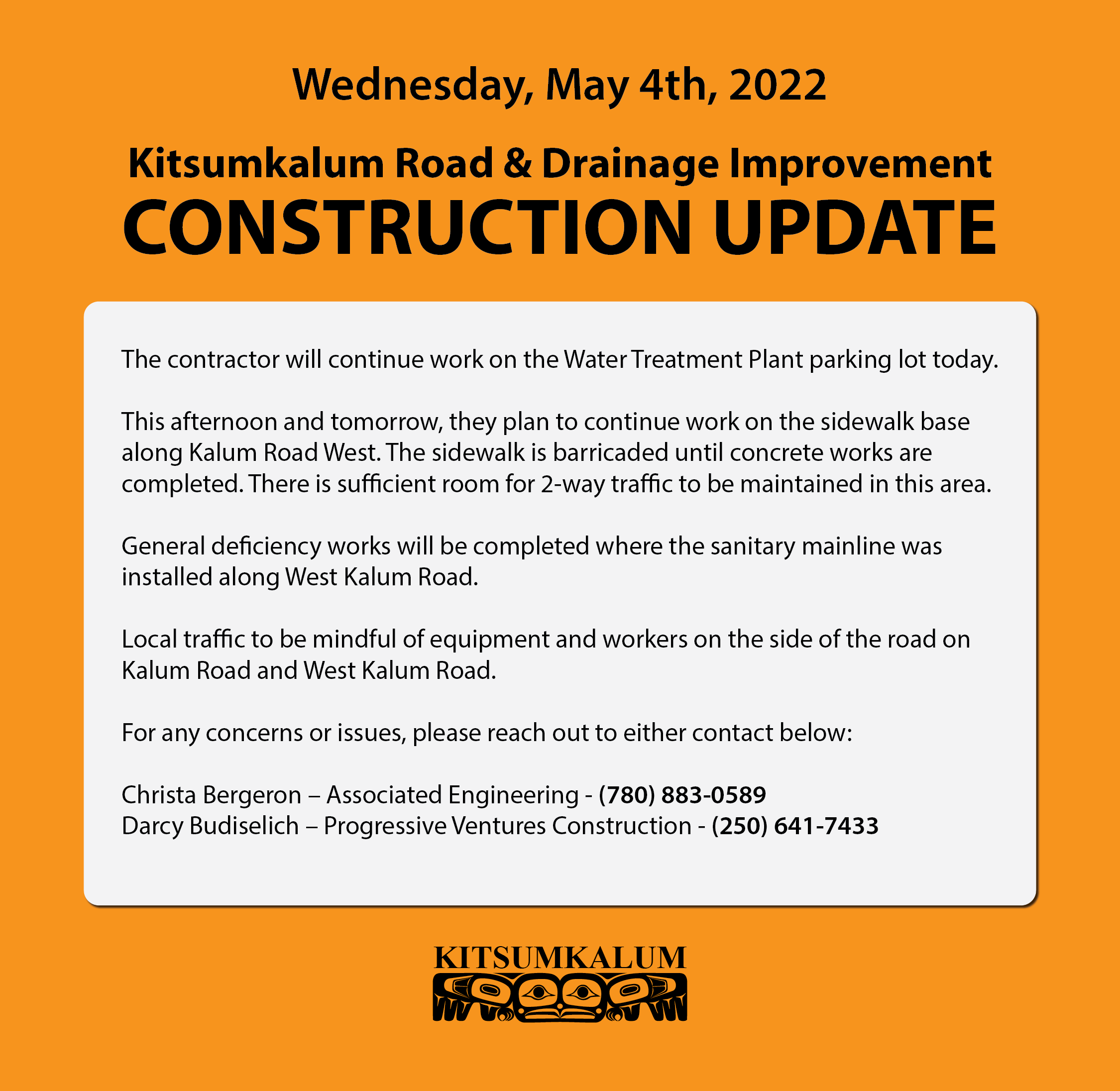 The contractor will continue work on the Water Treatment Plant parking lot today.
This afternoon and tomorrow, they plan to continue work on the sidewalk base along Kalum Road West. The sidewalk is barricaded until concrete works are completed. There is sufficient room for 2-way traffic to be maintained in this area.
General deficiency works will be completed where the sanitary mainline was installed along West Kalum Road.
Local traffic to be mindful of equipment and workers on the side of the road on Kalum Road and West Kalum Road.
For any concerns or issues, please reach out to either contact below:
Christa Bergeron – Associated Engineering – (780) 883-0589
Darcy Budiselich – Progressive Ventures Construction – (250) 641-7433