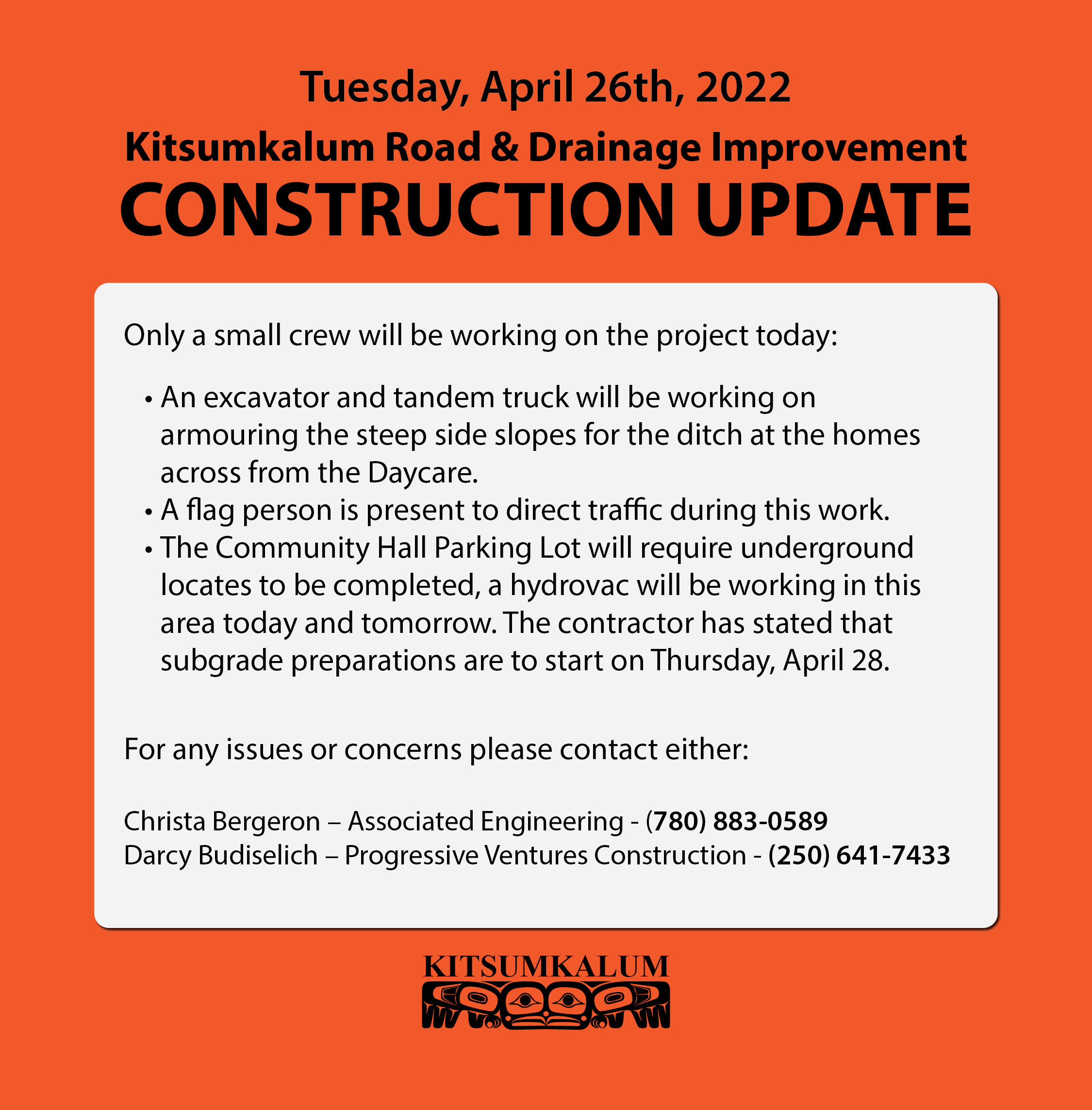 Only a small crew will be working on the project today:
An excavator and tandem truck will be working on armouring the steep side slopes for the ditch at the homes across from the Daycare.
A flag person is present to direct traffic during this work.
The Community Hall Parking Lot will require underground locates to be completed, a hydrovac will be working in this area today and tomorrow. The contractor has stated that subgrade preparations are to start on Thursday, April 28.
For any issues or concerns please contact either:
Christa Bergeron – Associated Engineering – (780) 883-0589
Darcy Budiselich – Progressive Ventures Construction – (250) 641-7433