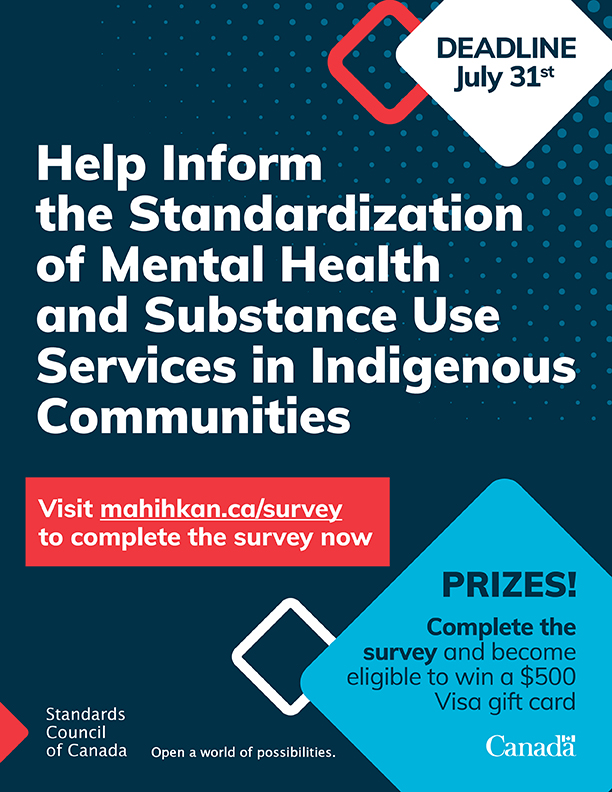 Invitation to Indigenous people! Participate in a nation-wide survey and help inform the future of mental
health and substance use health services in Canada. This survey takes 5 minutes to complete and will
help capture important information to support the development of a Mental Health and Substance Use
Health Standardization Roadmap for Canada. Visit mahihkan.ca/survey to complete the survey today.

The survey ends Monday, July 31. Participants will be eligible to win a $500.00 VISA Gift Card.

This survey is being conducted by Mahihkan Management on behalf of the Standards Council of Canada.