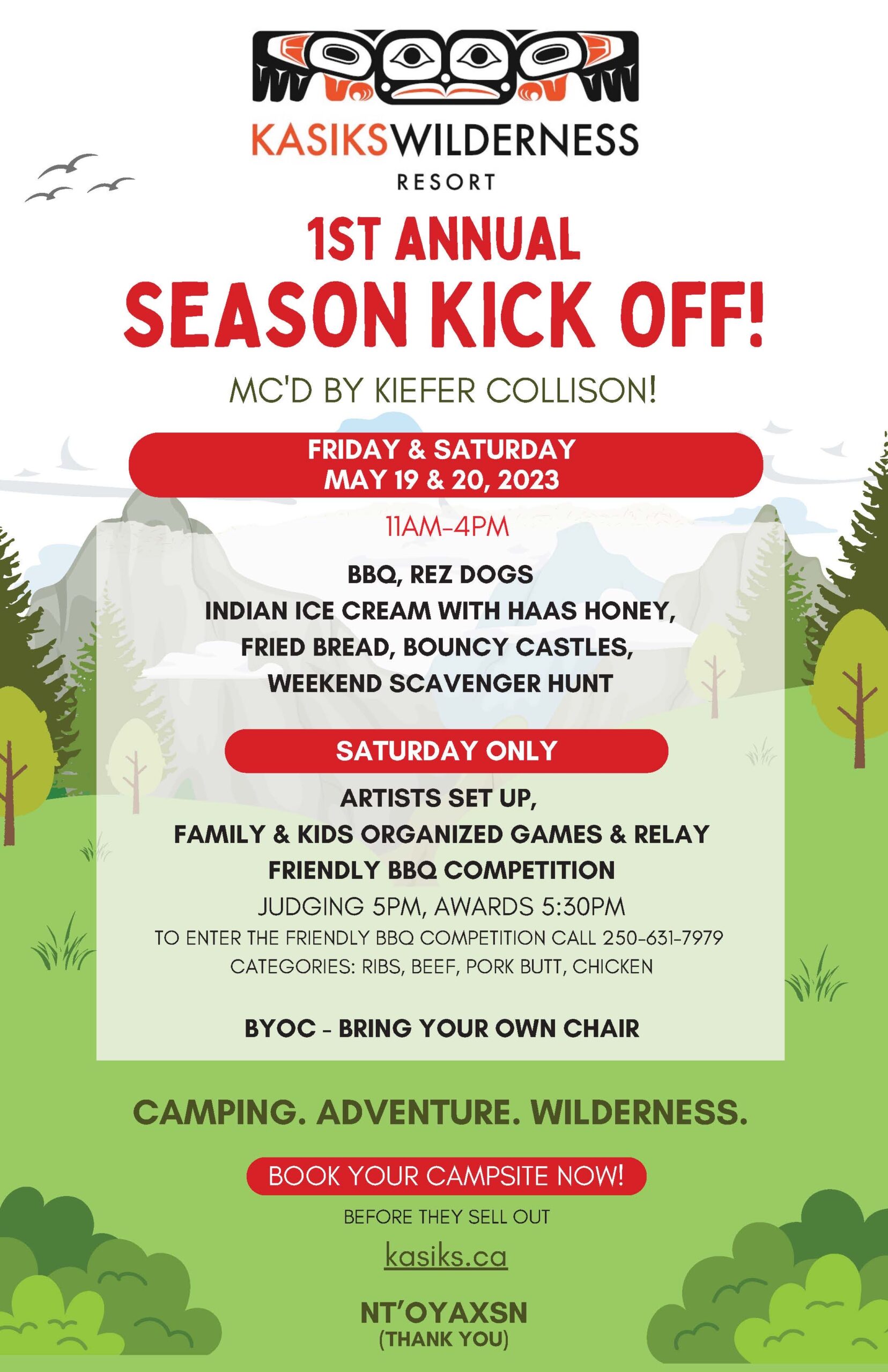 Join us on Friday from 11am to 4pm for a BBQ, delicious eats from Rez Dogs and Indian Ice Cream with Haas Honey, and fun for the kids with Bouncy Castles and a Weekend scavenger hunt!
On Saturday, starting at 11am there will be a BBQ lunch featuring the same great eats, plus Artists, Family & kids games and relay, and a Friendly BBQ Competition! Judging is at 5 PM, Awards at 5:30.
To enter the BBQ competition, call 250-631-7979. Categories are Ribs, Beef, Pork Butt, Chicken. Don't forget to bring your own chairs!
Hurry and book your campsite now at kasiks.ca before it's too late!