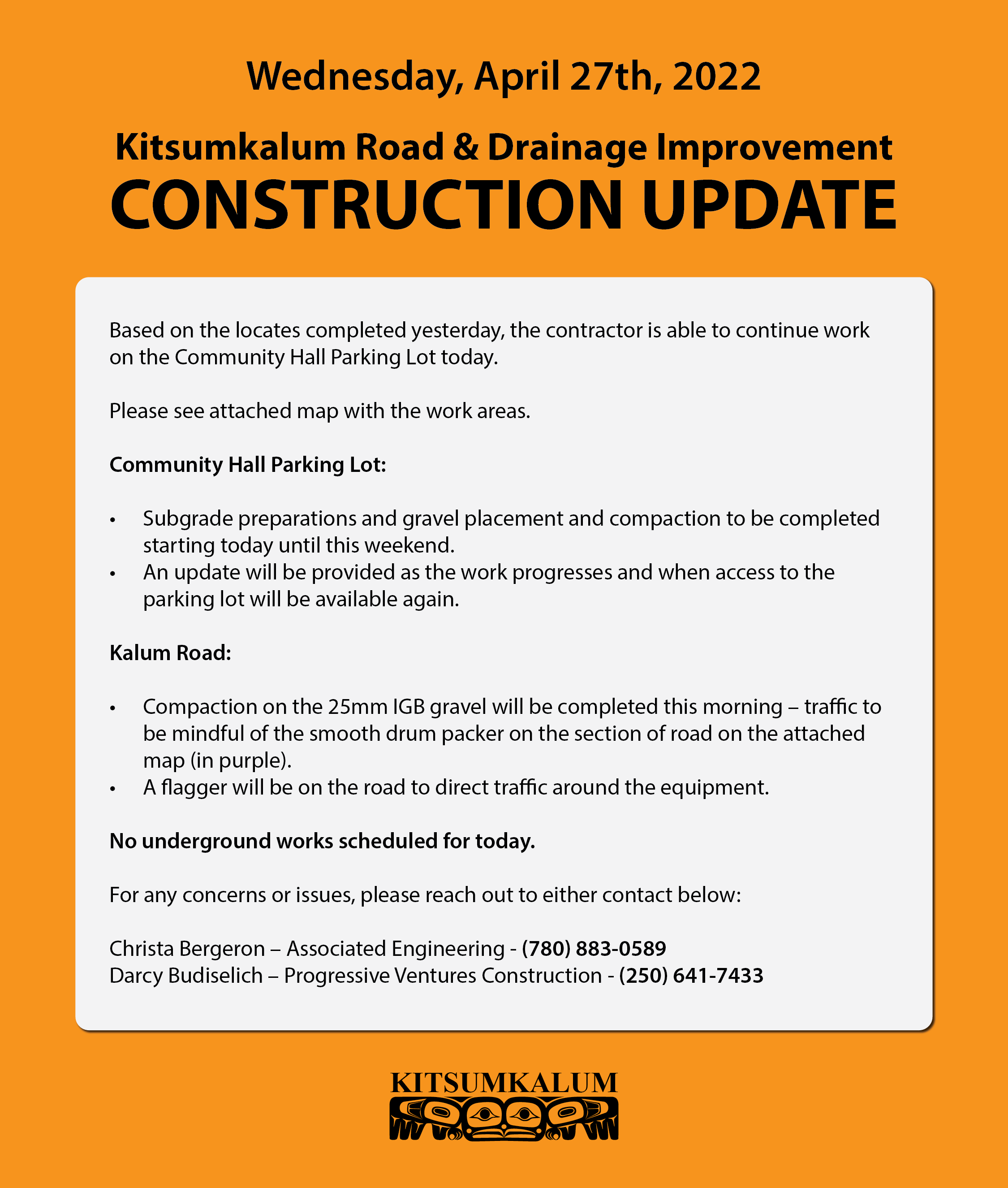 Based on the locates completed yesterday, the contractor is able to continue work on the Community Hall Parking Lot today.
Please see attached map with the work areas.
Community Hall Parking Lot:
Subgrade preparations and gravel placement and compaction to be completed starting today until this weekend.
An update will be provided as the work progresses and when access to the parking lot will be available again.
Kalum Road:
Compaction on the 25mm IGB gravel will be completed this morning – traffic to be mindful of the smooth drum packer on the section of road on the attached map (in purple).
A flagger will be on the road to direct traffic around the equipment.
No underground works scheduled for today.
For any concerns or issues, please reach out to either contact below:
Christa Bergeron – Associated Engineering – (780) 883-0589
Darcy Budiselich – Progressive Ventures Construction – (250) 641-7433