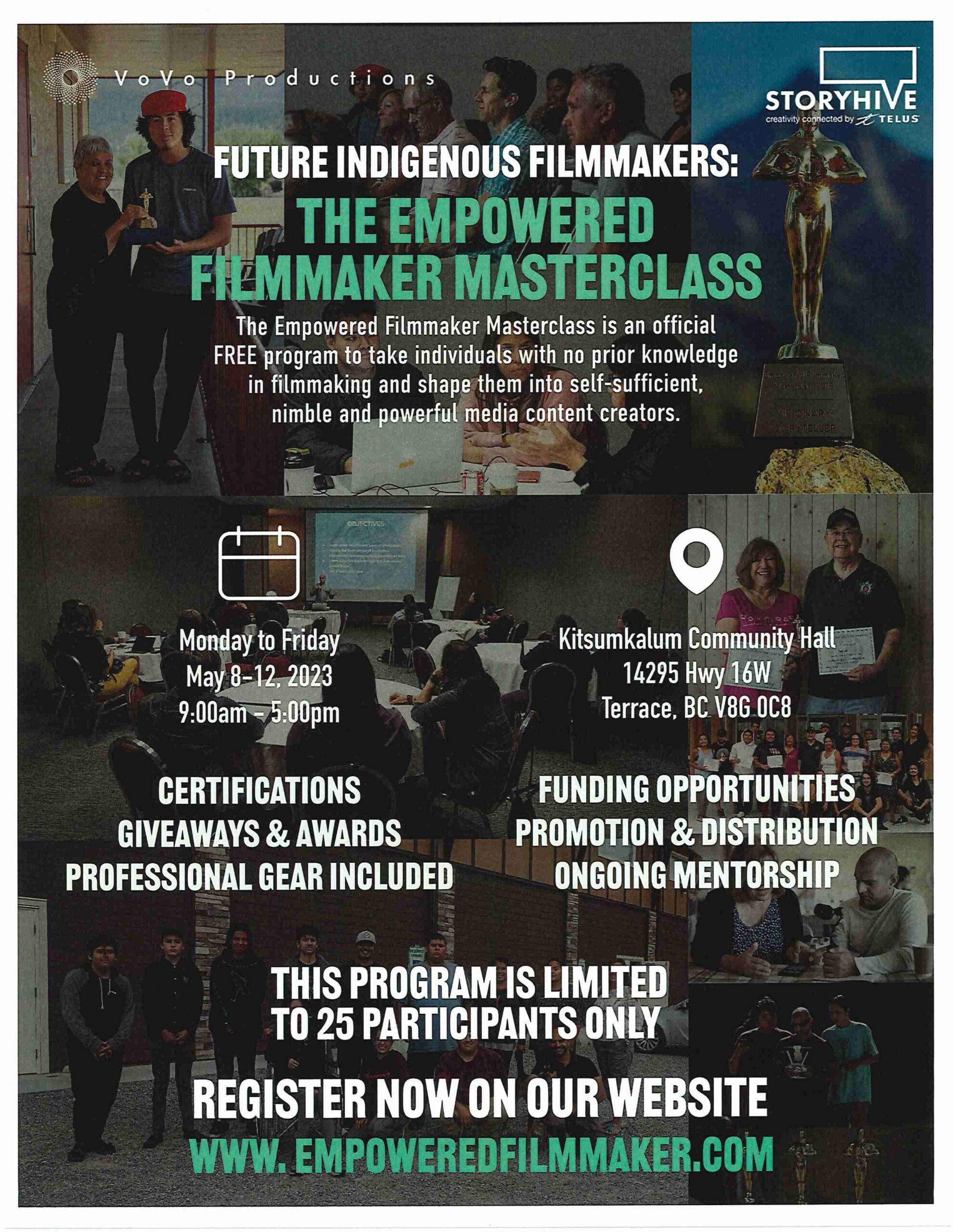 The website is now live and ready to accept applications:
Detailed info package (proposal):
https://drive.google.com/file/d/1migcxCqqu3qodVwTG8G2xTCZY0FLd0uM/view?usp=sharing
DATES: MAY 8-12, 2023
The film festival: On Friday, May 12th we would like to invite the whole community (including elders, leaders, family members) to watch the films and awards + camera giveaways/certification ceremony.
This will be our 6th year doing the program.

SO FAR WE HAVE TRAINED 325+ PARTICIPANTS: 89+ FILMS PRODUCED

Our programs are always done in partnership with indigenous nations, and ultimately, we want to make ours the best one yet. The goal of our program is to build capacity self-sufficient indigenous filmmakers in just 5 days – participants will make their own films that will be distributed on TELUS Optik TV, they will be certified, and be eligible for grants up to $20,000. We also have camera giveaways and many other surprises for the community. We want these filmmakers and visual storytellers to lift up their communities and tell stories that matter.