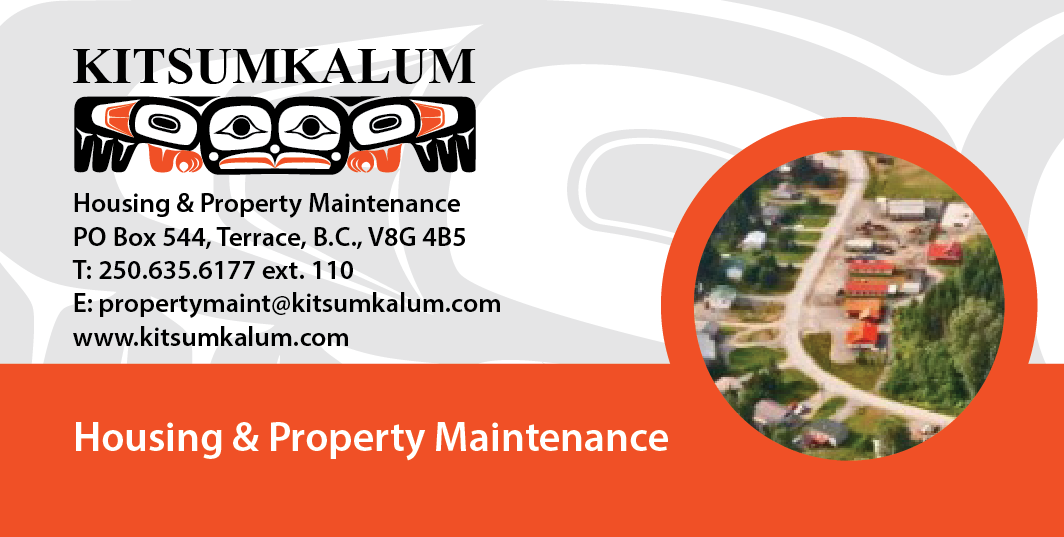 Job Opportunity with Kitsumkalum Housing & Property Maintenance Department
On-Call Maintenance Personnel
Housing & Property Maintenance is seeking an on-call individual who has skills in carpentry, plumbing, and minor electrical.
The successful applicant may be called on as needed to tend to various minor residential deficiencies.
Please forward your resume to propertymaint@kitsumkalum.com to the attention of the housing coordinator, or you can be bring your resume to the Housing department at the Band Administration building.
Wage provided will be based on experience and skills.
Those shortlisted will be contacted for an interview.
Neil Okabe, Housing & Property Maintenance
Office: 3514 West Kalum Road, Terrace, BC
T: 250-635-6177 ext. 110
E: propertymaint(at)kitsumkalum(dot)com