July 11, 2023

Kitsumkalum Community & Kasiks Resort,
Please pay close attention to the following: Effective immediately, the use of smokehouses will be prohibited until further notice. Kitsumkalum Emergency Management recognizes the frustration this may bring.
The province of BC is combating many wildfires and we as a community must do everything to avoid the risk of fire. Please direct any concerns or grievances directly to the Kitsumkalum Emergency Management Department for follow-up.
Until rescinded, all open-air fires and smokehouses are prohibited. Please note: The use of BBQ for cooking IS permitted.
Stay cool, stay safe.
Joel Brousson
Emergency Program Coordinator
Kitsumkalum Band, Terrace B.C.
E: jbrousson@kitsumkalum.com
C: 250.631.9511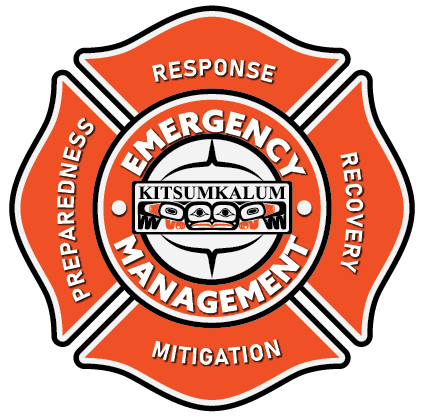 Desire to Serve, Ability to Perform, Courage to Act