Kitsumkalum Community,
Thank you for your patience and understanding with fire bans as we have been navigating hotter-than-normal weather patterns.
Please read below for some important updates:
On July 17, 2023, the smokehouse fire ban was lifted. Thank you for your cooperation during that time – all smokehouse use is allowed.
Open-fire burning is still prohibited. Kitsumkalum Emergency Management Department is following the BC wildfire province's lead during this time. Despite current rain conditions, the fire ban will still be in place.
The use of BBQ for cooking purposes is allowed. Please keep BBQ away from siding and structures and monitor responsibly.
As always, please call 911 for any suspected concerns. Fire, Ambulance & Police are doing an amazing job in our community in response to incidents. Please remember that Kitsumkalum is 5 km west of Terrace, which unfortunately will always bring a slight delay in response from First Responders. We continue to bring the best service and want to ensure the safety of the community comes first always.
Joel Brousson
Emergency Program Coordinator
Kitsumkalum Band, Terrace B.C.
E: jbrousson@kitsumkalum.com
C: 250.631.9511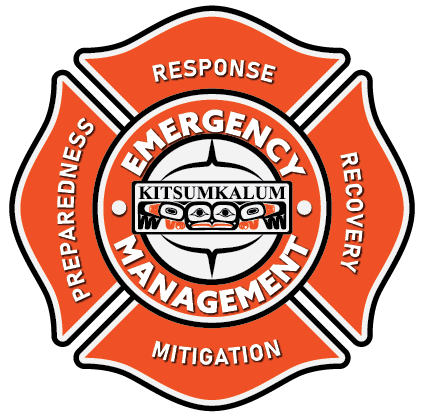 Desire to Serve, Ability to Perform, Courage to Act