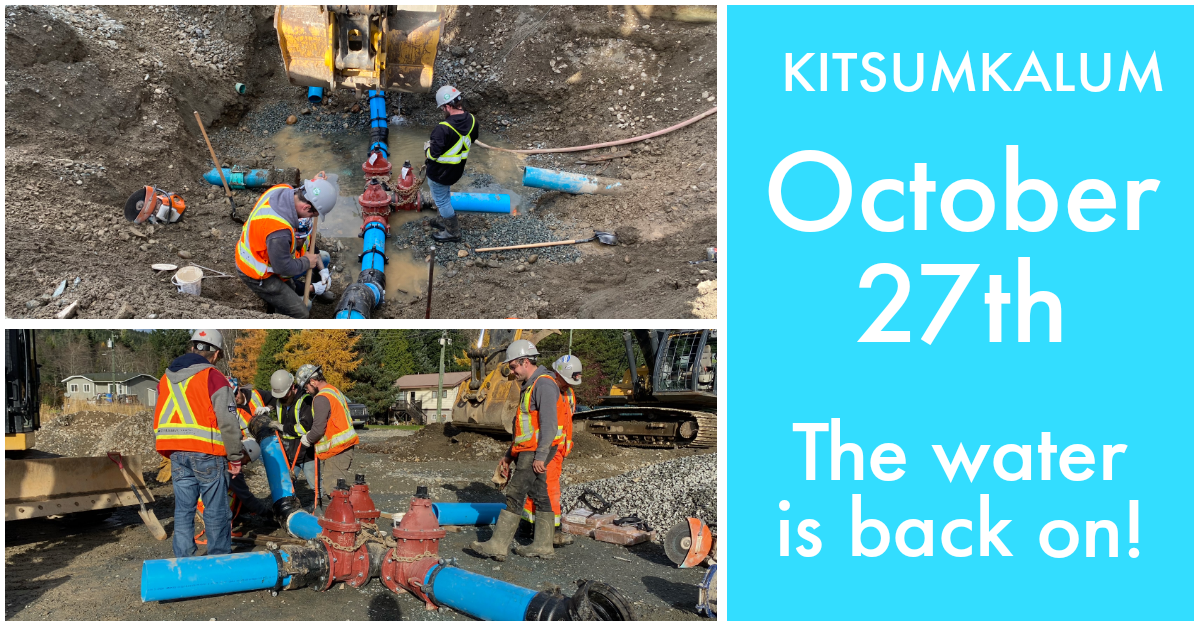 WATER UPDATE: PLEASE READ FULL UPDATE – BOIL WATER ADVISORY , 10:00 PM OCT. 27
"The contractor has reconnected everything and has pressurized the line.
The contractor is in the process of flushing the hydrants through the community to remove any trapped air from the waterline.
Water is now flowing through the community.
Just like last time, residents will want to make sure they turn on their taps slowly at first.
They may notice some air / discoloured water coming through their faucets but this will go away if they run the water for a few minutes.
Some residents may also experience some low pressure this evening. This is due to the reservoir being drawn down over the course of the day and due to the additional water lost from the break. The reservoir is currently filling and should be back to normal operating levels this evening.
Public works will be taking bacteriological samples from the homes surrounding the work zone to make sure the water is safe to drink.
The boil water advisory will stay in effect until the results from the sampling come back clean.
Thanks everyone for bearing with us this evening."