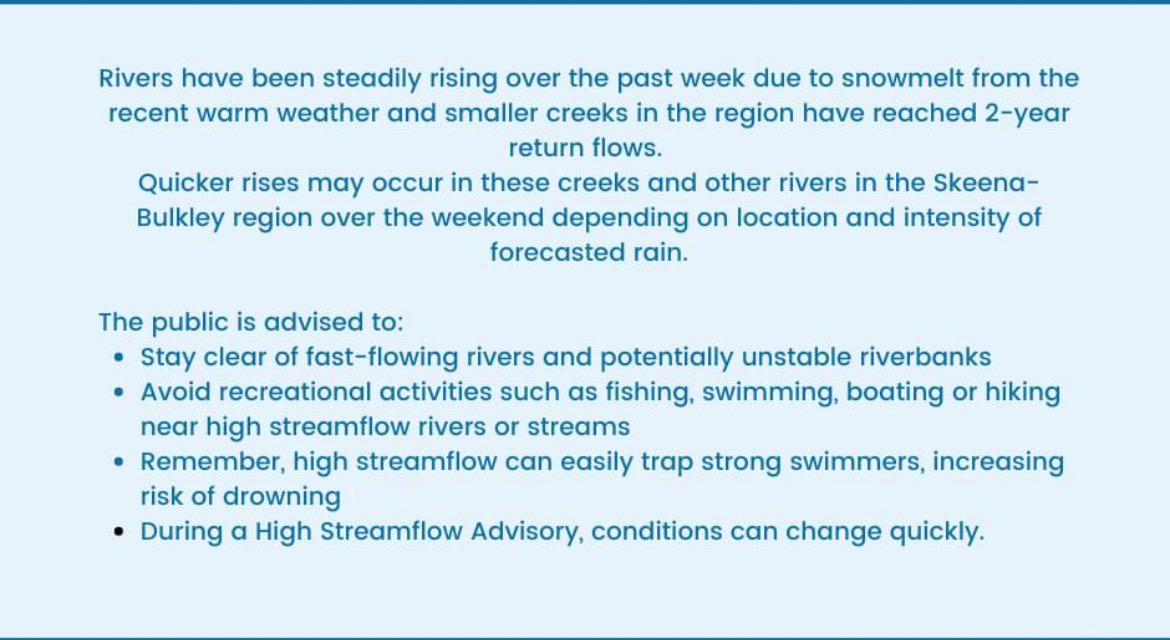 Rivers have been steadily rising over the past week due to snowmelt from the recent warm weather and smaller creeks in the region have reached 2-year return flows.

Quicker rises may occur in these creeks and other rivers in the Skeena-Buckley Region over the weekend depending on location and intensity of forecasted rain.

The public is advised to:
Stay clear of fast-flowing rivers and potentially unstable riverbanks
Avoid recreational activities such as fishing, swimming, boating or hiking near high streamflow rivers or streams
Remember, high streamflow can easily trap strong swimmers, increasing risk of drowning
During a High Streamflow Advisory, conditions can change quickly.

If you have any questions, don't hesitate to reach out.
Emergency Program Coordinator
Kitsumkalum Band, Terrace B.C.
C: 250.631.9511