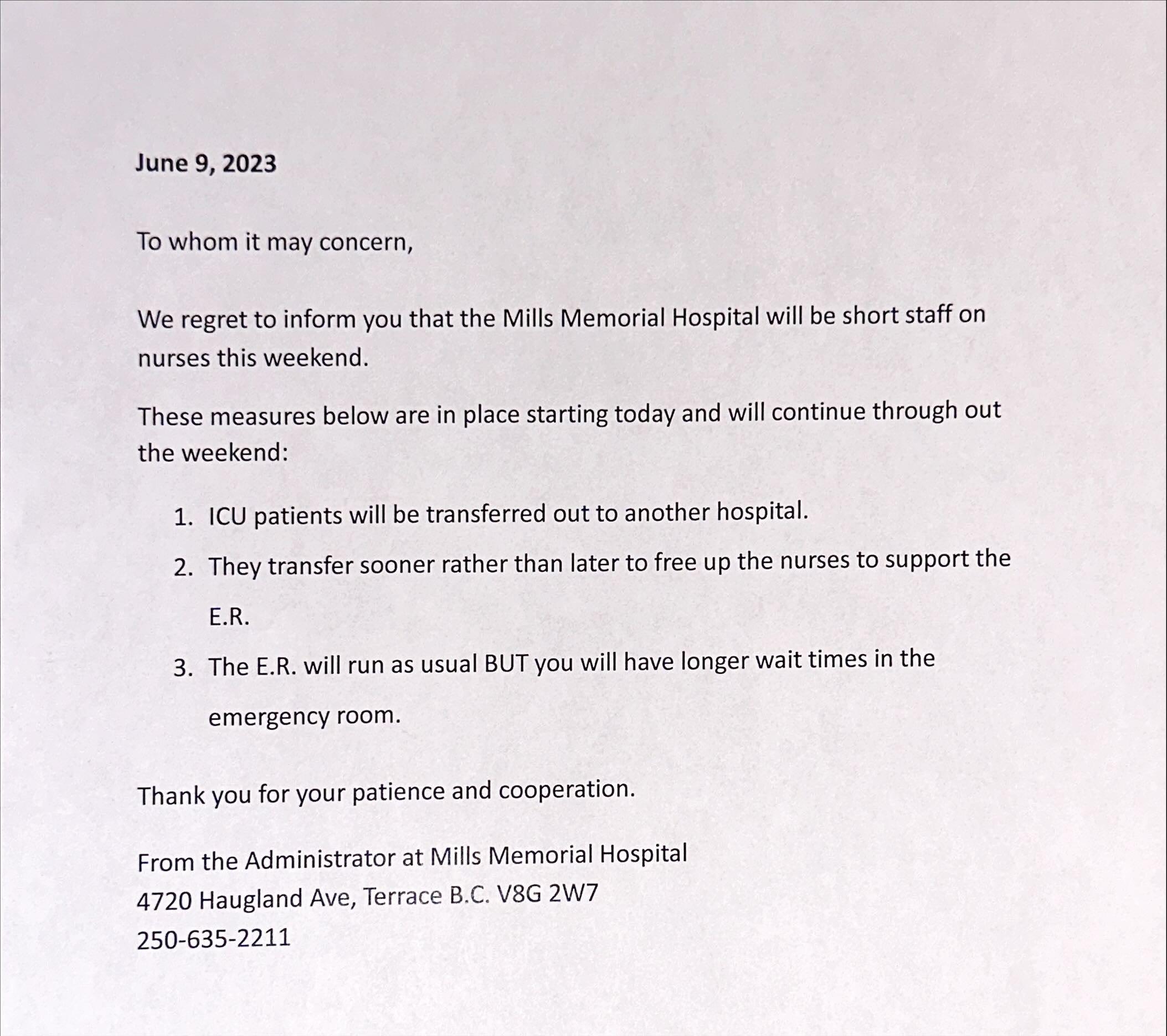 June 9, 2023

To whom it may concern,

We regret to inform you that the Mills Memorial Hospital will be short staff on nurses this weekend.
These measures below are in place starting today and will continue through out the weekend:
ICU patients will be transferred out to another hospital.
They transfer sooner rather than later to free up the nurses to support the E.R.
The E.R. will run as usual BUT you will have longer wait times in the emergency room.
Thank you for your patience and cooperation.
From the Administrator at Mills Memorial Hospital
4720 Haugland Ave, Terrace B.C. V8G 2W7
250-635-2211