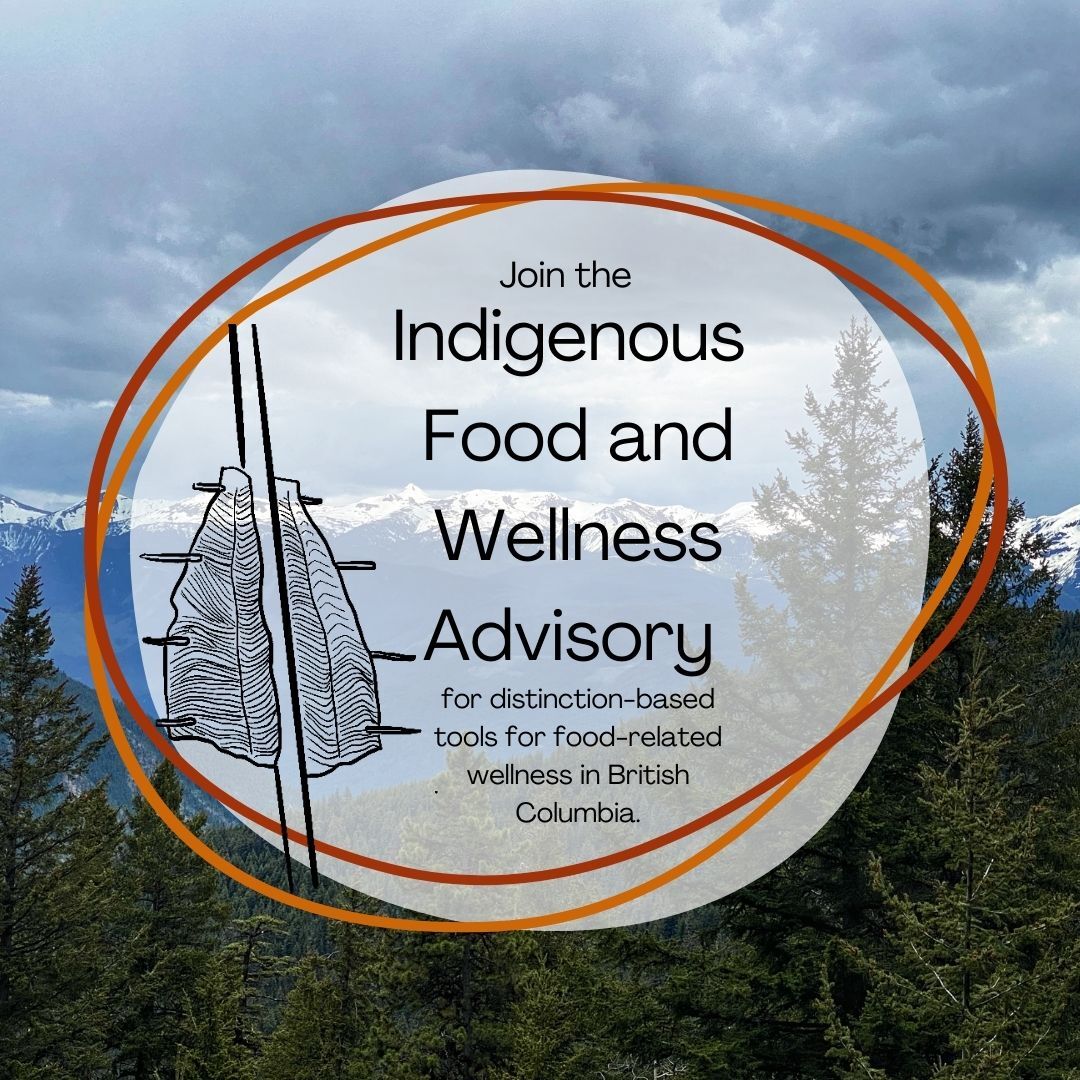 Expressions of interest for the Distinctions-Based Tools for Food-Related Wellness Advisory Committee are due on August 21st, 2022. Note that this is a paid opportunity, and successful candidates will be asked to attend committee meetings regularly.
Click here for the Terms of Reference for the Indigenous Food and Wellness Advisory (IFWA) Supporting Indigenous-led, distinction-based tools for food and wellness in British Columbia.
Resumes and brief (less than one page) expressions of interest outlining why you would be a good candidate for the advisory can be sent to Emerald(at)alderhill(d0t)ca by August 21st, 2022.