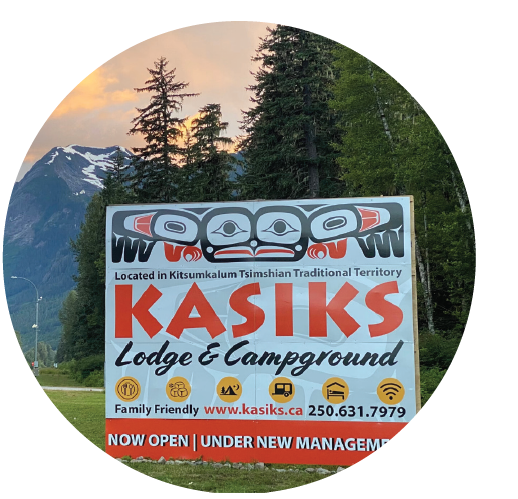 Kitsumkalum recently took on an exciting new venture with the purchase of Kasiks Wilderness Resort. This is a significant acquisition for Kitsumkalum and is under operations and management of the Kitsumkalum Economic Development Group.
The property itself is situated in an area that has been utilized by Kitsumkalum people of the Tsimshian Nation since time immemorial. Our name for the area within which this property sits is Ts'iwaan Loop, translating to 'stone finger' and referring to the landform across the Skeena River that causes a natural narrowing of the waterway. This was a
key locale for hunting, fishing and other river and land-based activities that form the lifeways of the Kitsumkalum people.
The resort features a 24-site campground and 10-room lodge with kitchen facilities, however, only the campground and a snack bar inside the lodge are operational at this time. Lodge accommodation and food sales will start after essential septic and water upgrades are complete. More importantly, this new venture provides an opportunity for Kitsumkalum to build resiliency, celebrate our culture and share our unique story.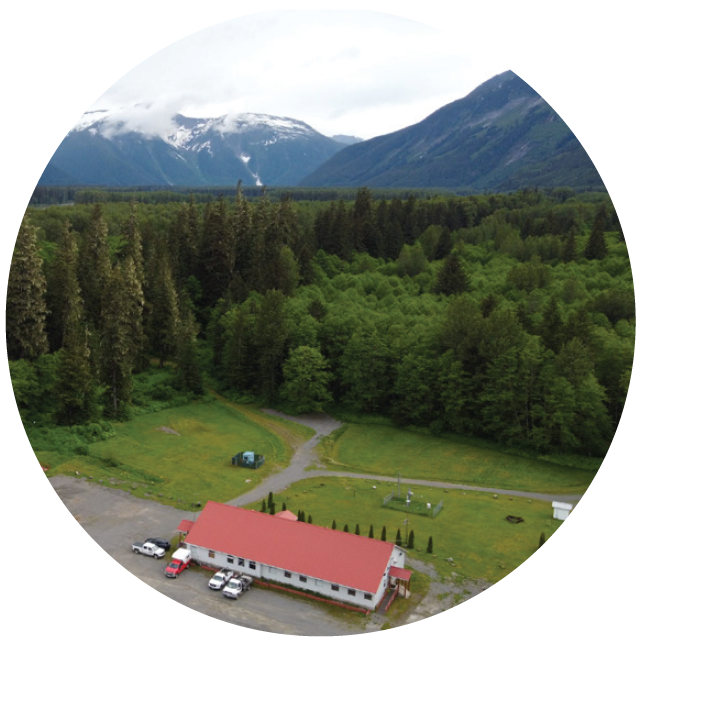 WE WANT TO HEAR FROM YOU
We are currently preparing to begin operations in Spring/Summer 2022 with the potential of hiring and training for multiple positions. As an important cultural site and community resource we want to hear from you to help tell our story and create something that is meaningful for Kitsumkalum. Community members are asked to keep an eye out for
upcoming notices to participate and provide feedback.
All are welcomed to visit Kasiks Lodge & Campground, picnic outside on the property and enjoy walking amongst the old growth trees on site. Visit https://www.kasiks.ca to book your campsite today!
Questions, comments or concerns? Please contact Heather Bohn:
hbohn@kitsumkalum.com
250-635-6177 ext. 106