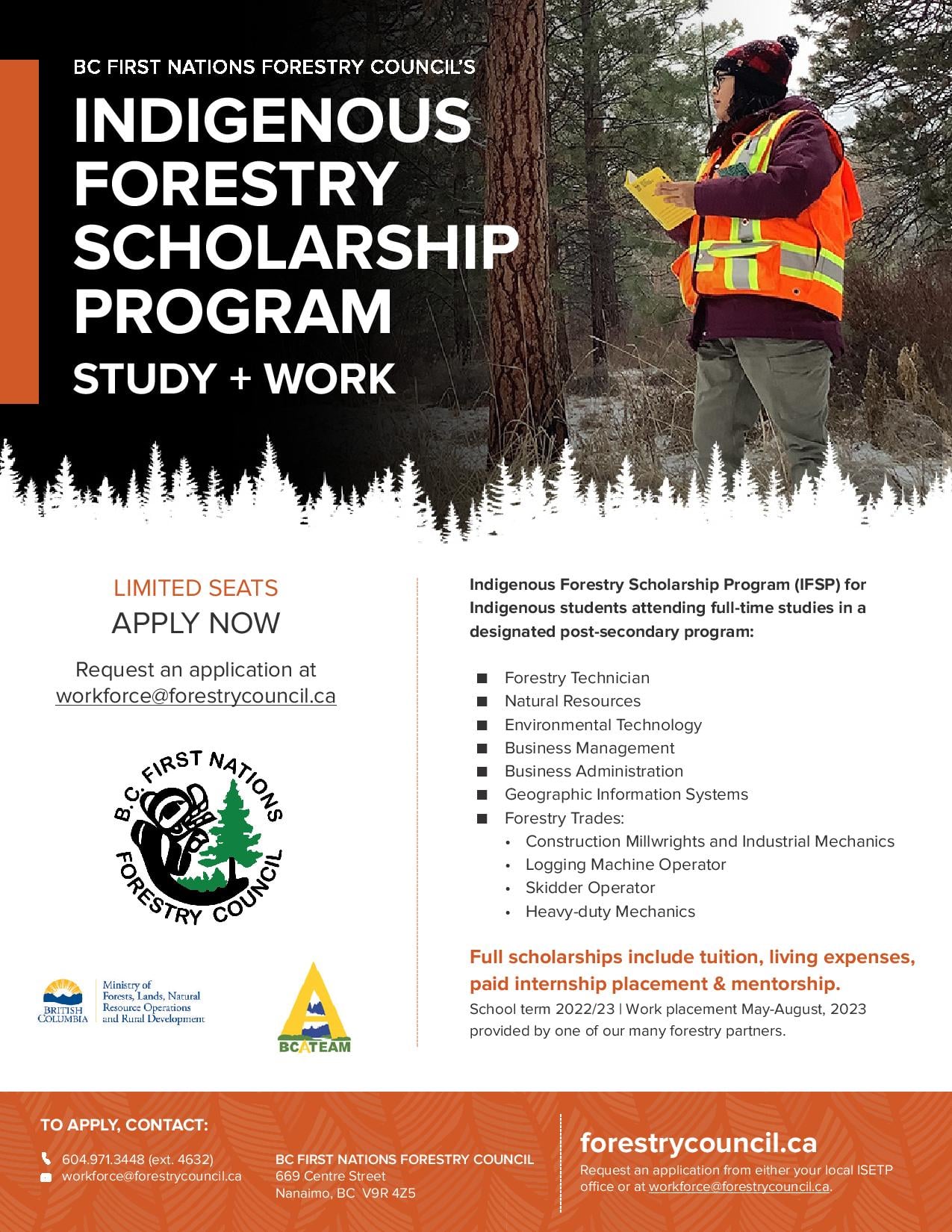 Indigenous Forestry scholarship program. Are you interested in starting a career in one of the forestry related career paths, (Business Management, Forestry Tech, Environmental resources, Heavy equipment Tech, Millwright, etc.) IFSP BCTS has full scholarships for Indigenous peoples anywhere in BC.
The scholarships include tuition, books, supplies, and living expenses at the post-secondary of your choice followed by a paid work placement at one of the program partners in your area.
Partners include, BCTS, BCWS, Conifex, Tolko, WFP, Mosaic, and this year there's a new partner, FINNING Canada for anyone wanting to take a heavy equipment technician apprenticeship.