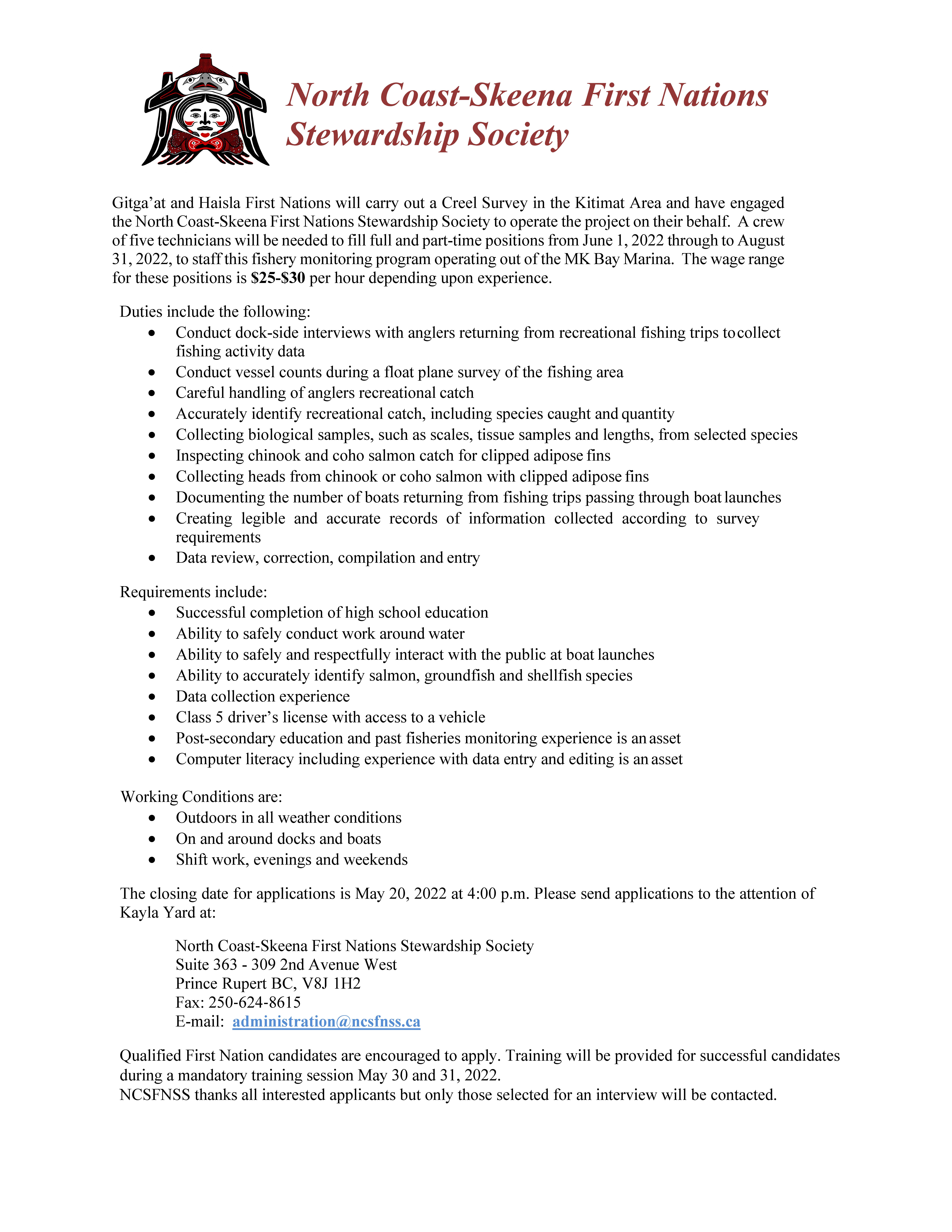 North Coast Skeena is seeking to fill 5 full-time creel survey technician positions based at Kitamaat, B.C. for the summer season (start date June 1 or 15).
This creel survey project will monitor the Area 6 recreational fishery and produce estimates of harvest of salmon species and groundfish.
Duties include conducting angler interviews, identifying fish and shellfish species, and collecting biological samples. Training and mentoring will be provided. Hourly rate of $25-$30 per hour based on experience. Mileage will be covered for individuals based in Terrace, B.C.
Interested applicants can contact
Angela Addison, Fisheries Program Director
North Coast Skeena First Nations Stewardship Society
Ph. 250-624-8614 ext. 2004