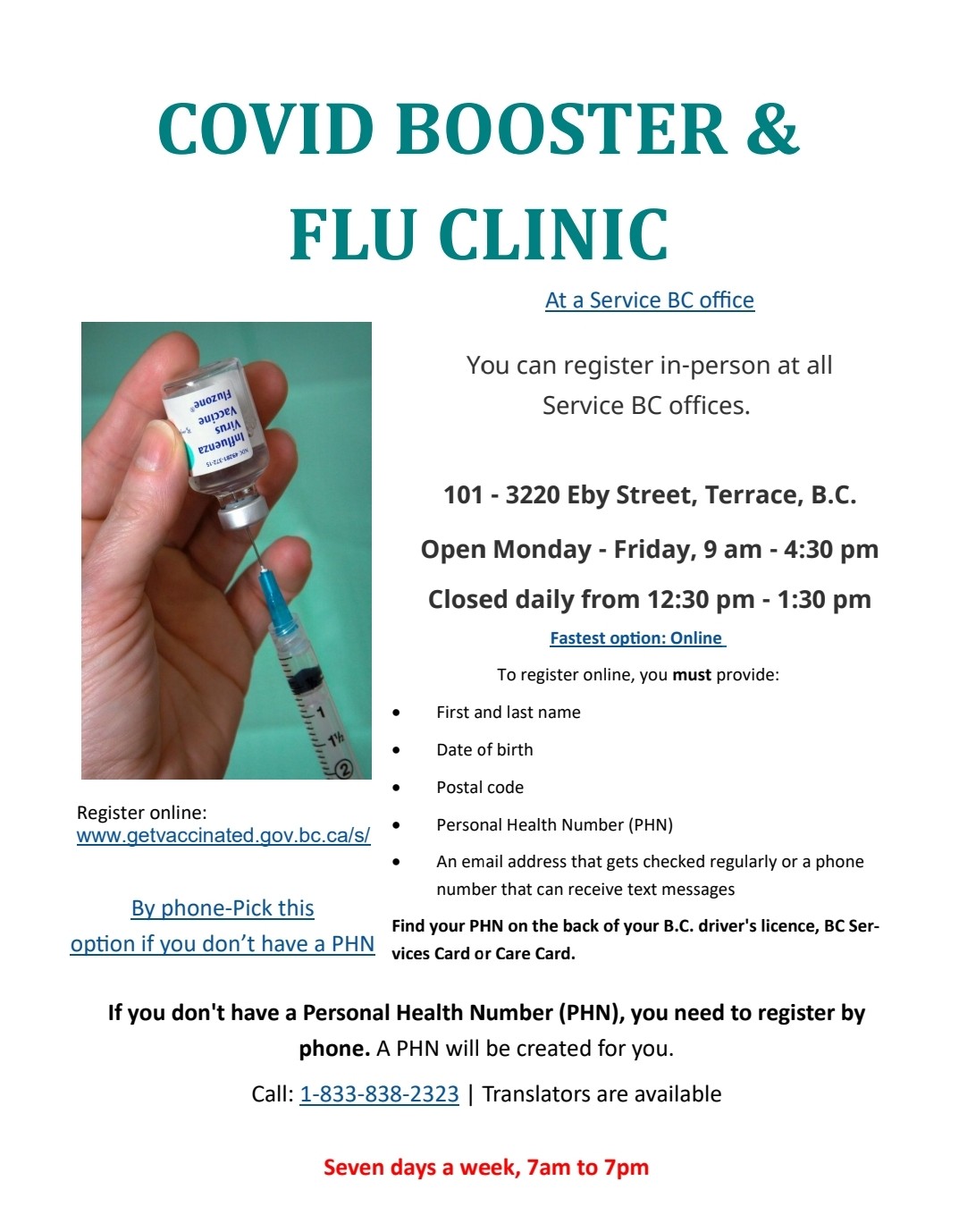 Missed out on getting a covid booster shot or influenza vaccine? Don't sweat! Booking for your next vaccine can be done by following these simple steps:
In person:
101 – 3220 Eby Street, Terrace, B.C.

Open Monday – Friday, 9 am – 4:30 pm Closed daily from 12:30 pm – 1:30 pm
Online
To register online, you must provide:
· Personal Health Number (PHN)
· An email address that gets checked regularly or a phone number that can receive text messages
Find your PHN on the Find your PHN on the back of your B.C. driver's license, BC Services Card or Care Card.
By phone: 7 days a week from 7am-7pm
If you don't have a Personal Health Number (PHN), you need to register by phone. A PHN will be created for you.
Call: 1-833-838-2323