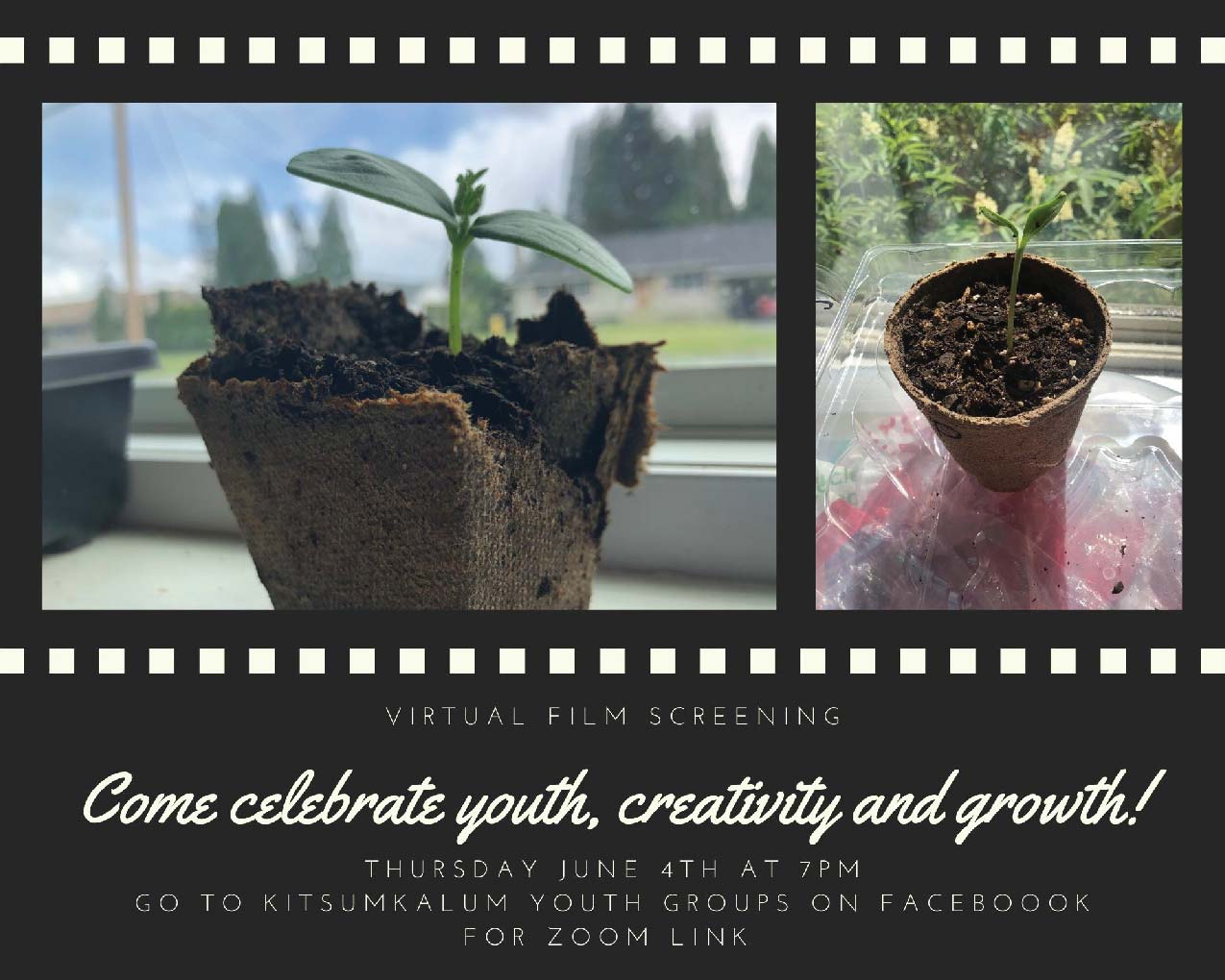 Come celebrate youth, creativity and growth!
For a gardening challenge, youth have been caring for plant babies over the last month and learning stop motion filming with Nick Dangeli.
This online event will feature the videos created by our youth! With a mini Sm'algyax lesson with Sm Łootm Nüüsm
Thursday, June 4th at 7 pm on Zoom. Go to Kitsumkalum Youth Groups on Facebook for the link or e-mail Britt at Brittany.mcdougall@nifcs.org
Hope to see you there!