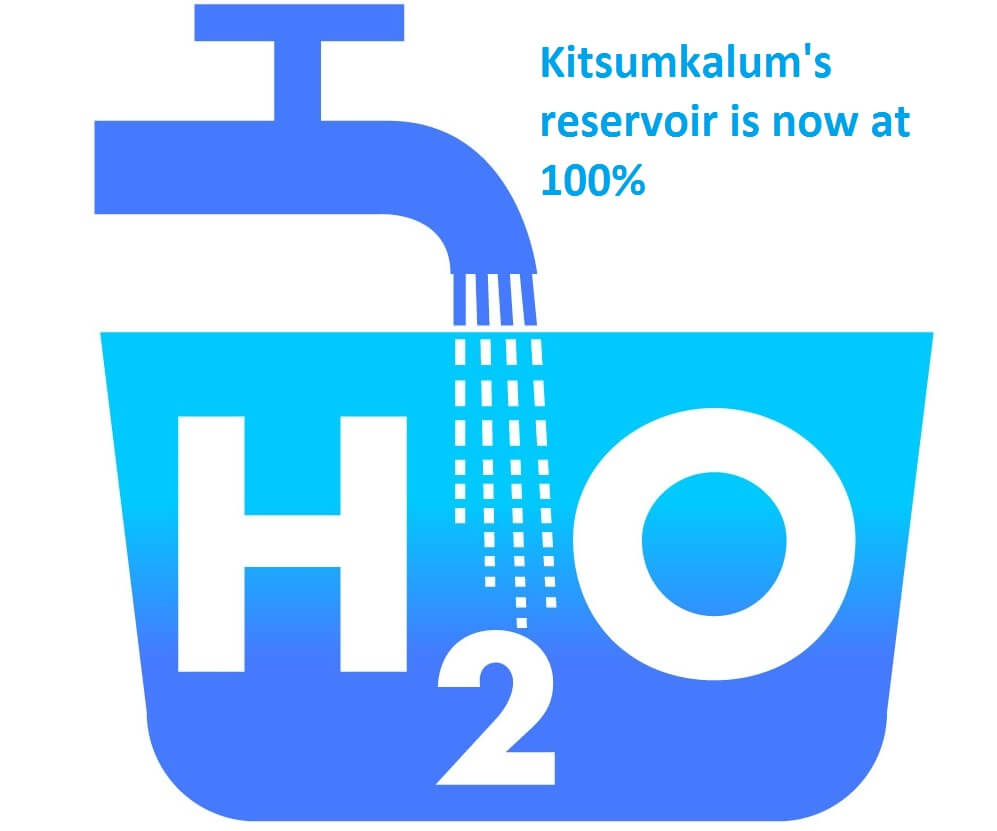 Kitsumkalum Reserve:
*UPDATE
Tuesday, July 11th, 2017, 1:30pm
The reservoir is now at 100% capacity. Thank you for your patience and cooperation. The electrical panel has been repaired and the backup battery will be replaced.
*UPDATE
Monday, July 10th, 2017, 10:25am
Please continue to conserve water by only using it when needed (ie. no watering lawns etc.) The reservoir is 50% full as of this morning.
**Important Water notice & update:
Sunday, July 9th, 2017
Electrical Failure at the Water Treatment Plant caused a severe disruption to water supply over the weekend.
Electrician was on site at 10:30 Sunday morning to trouble shoot and repair.