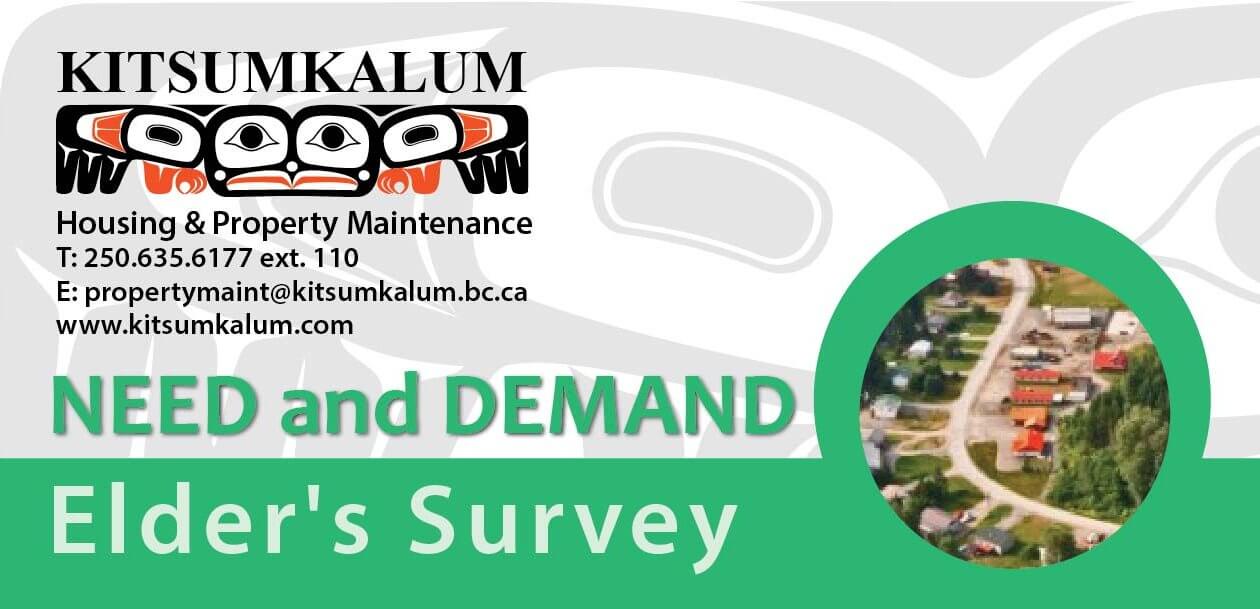 View, download, and print the "Need and Demand – Elder's Survey"
Once completed, bring it to the Housing & Property Maintenance Department at the Band Office.
There have been multiple surveys of Kitsumkalum Elders' around housing needs.
The results of this comprehensive survey will be presented to the Housing Committee to assist in the design and planning for a proposed Elders' residence.
Download and print the survey here, or pick up a copy at the Band Office.