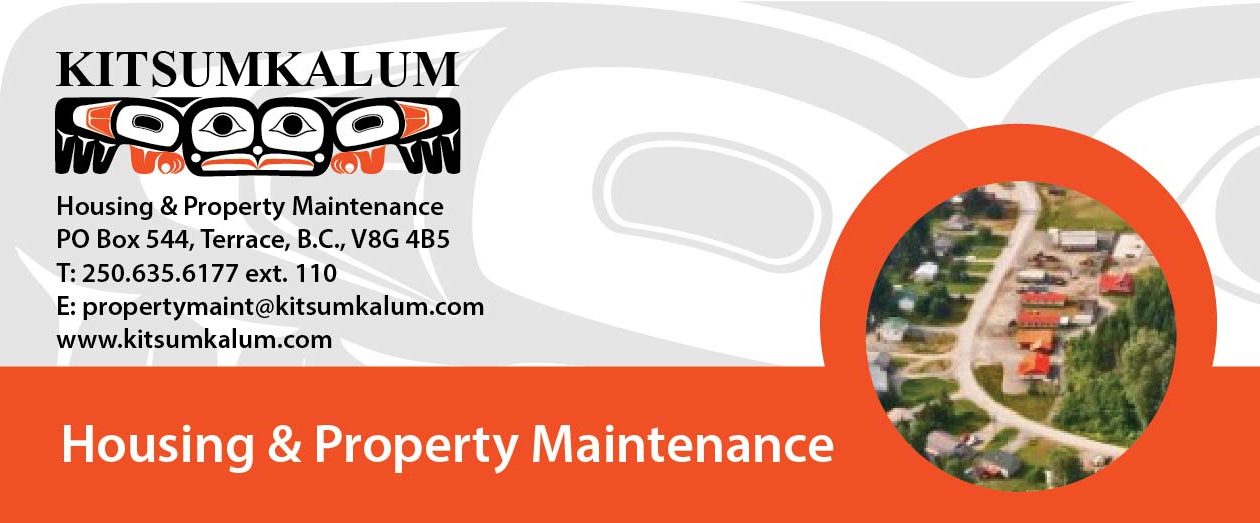 IMPORTANT NOTICE
To Whom This May Concern:
For those Kitsumkalum members who have submitted or intend to submit a housing application, please be advised that all applications as received will be reviewed at the next scheduled meeting of the Kitsumkalum Housing Committee on Monday, January 20, 2020.
It is the intent of the Kitsumkalum Housing Committee to shortlist the applications at which time interviews will be scheduled and conducted. Those who have been shortlisted will be contacted and provided with a interview date and time.
Also, if the contact phone number on your application has been changed since the submission of your application please ensure Housing & Property Development has your updated contact phone number.
If your status has changed, ie: employment, income, etc. you are encouraged to ensure that the information included in your application is current and up to date.
Kitsumkalum Housing & Property Development
Click here to visit the Kitsumkalum Housing page to download an application.