Valuing; respect, sharing, caring and teaching
The Kitsumkalum Education Department is committed to helping Kitsumkalum members achieve their educational goals and aspirations through the delivery of quality educational programs and services
The Kitsumkalum Education Department is committed to helping Kitsumkalum members achieve their educational goals. The education department responsible for the administration of funds from INAC for K – 12 (for both private and public schools), 'Na Aksa Gilak'yoo School, and Post-secondary funding Programs.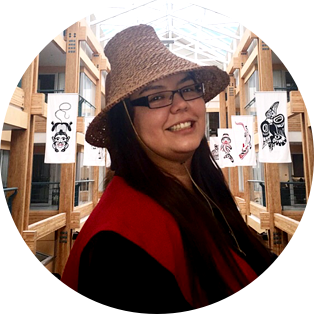 This program provides funds to support Kitsumkalum registered academic-stream College and University students.  Applications are available from Kitsumkalum Education Department or can be downloaded here.
Applications to start Post Secondary in September must be submitted by May 20th of same year or earlier.  This allows for additional funding requests to INAC if required.
INAC funding is limited to 14 students, submit your application early.

If you are thinking about going back to school contact the Education Department to start planning, applications and paper work may take time.
This program provides funds to support Kitsumkalum registered academic-stream College and University students.
Student Eligibility:
Must be a REGISTERED Kitsumkalum member
Must have acceptance letter from an eligible program at an eligible institution – Thinking of taking up a Trade? Click here
Must report academic standing – supports can be advised if tutoring is required
Must complete application for funding
BC Ministry of Education link for eligible schools.
Eligible programs must meet the following criteria:
Be at least one academic year in length (as per institute standards)
lead to a degree, certificate or University College Entrance Preparatory (UCEP) program
Please note: If you are thinking of going to post-secondary, contact Charlotte Guno immediately, as funds are distributed from INAC (Indigenous & Northern Affairs Canada) based on previous year reporting. The Education Departments requests funds from INAC based on requests received by membership.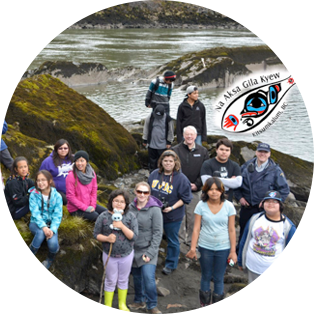 NAGK MISSION: Kitsumkalum Band Council supports all learners in a variety of communities and from diverse cultures and backgrounds.
Through teamwork and the building of positive relationships we create a fair, respectful and nurturing environment.
We enable students to experience success, to maximize their potential as educated citizens, and to contribute to a changing society.

Register today http://nagkschool.ca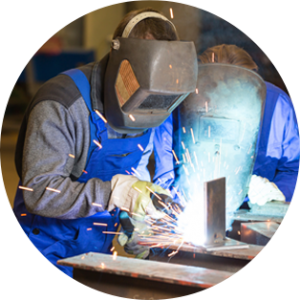 Post Secondary Application:
>> Kitsumkalum Post Secondary Application & Checklist
Trades Funding Applications
>> Tricorp Trades Funding Applications & Links
>> >> PGNAETA (Prince George Nechako Aboriginal Employment and Training Association)
Scholarships, Bursary and Resource Links
>> New Relationship Trust Scholarships and Bursaries
>> Indspire Bursaries & Scholarships
>> Aboriginal Bursaries Search Tool
News & Scholarship Notices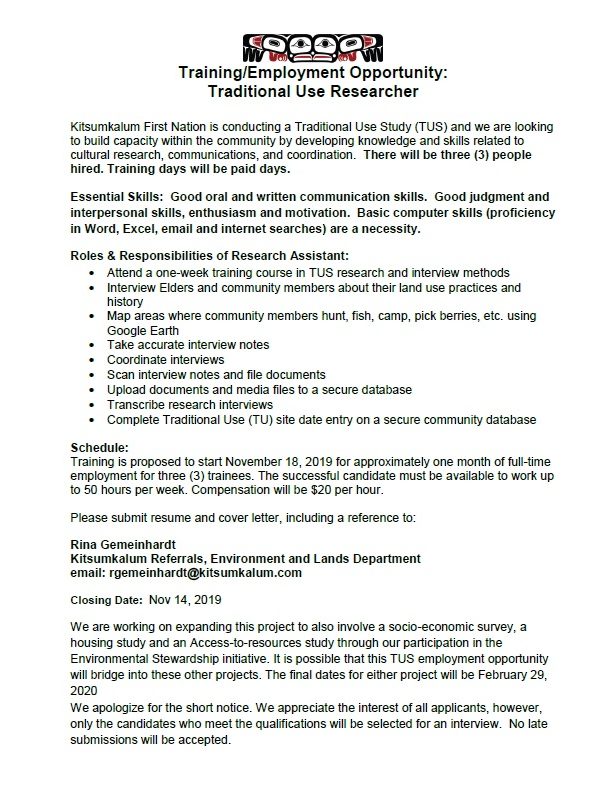 Training/Employment Opportunity: Traditional Use Researcher with Kitsumkalum. Apply by November 14th.
Contact Kitsumkalum
Education Department
Charlotte Guno
Education & Post Secondary
250-635-6177 ext. 104
Shannon McFee
NAGK Principal
250-615-2844
Kitsumkalum Education Department
250-635-6177
P.O. Box 544
Terrace, BC
V8G 4B5